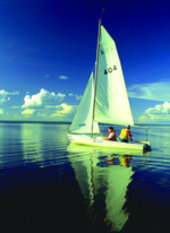 Lesser Slave Lake Region: Beach & Boreal Forest Odyssey


When you pull onto the paved highway to go north from Edmonton, prepare for a magical beach and boreal odyssey. After about two and a half hours, you'll drive into endless miles of rich, green woodlands divided by clear waterways teeming with game fish and wildlife. Big Lake Country, characterized by the large bodies of water found in the Municipal Districts of Opportunity and Lesser Slave River, and Big Lake County, is the only region in all of Alberta where visitors can take advantage of peaceful, uncrowded isolation, yet find every civilized amenity within minutes. It is a region where the province's largest automobile-accessible lake lies encircled by sandy beaches, and surrounded by motor inns, restaurants, serviced campgrounds, resorts, museums, bed & breakfast facilities, cultural/heritage activities, fantastic fishing, birding and hiking trails.


While snowmobiling, ice fishing and cross country skiing occupy most of the winter months, in summertime, things literally and figuratively heat up all around "The Jewel of the North". The warmth and cleanliness of the lakes make them ideal for fishing, swimming, sailboarding or just catching a few rays.


Big Lake Country explodes with activity starting in May and then the fun is continuous throughout the rest of the year. Outdoor lovers will appreciate the colors and activities of the Lesser Slave Lake Songbird Festival or the variety of fishing tournaments on the lake. Experience folk and wildlife festivals, fairs, parades, a province-wide sandcastle competition and aboriginal exhibitions. Even shopping is an adventure with a wealth of boutiques and selection in antiques and other collectibles everywhere.


Teeming with wildlife, Big Lake Country is a naturalists' delight. There are several outfitting, interpretive and guiding operations that will enable you and your family to see some of the area's most spectacular environments and the flora and fauna that make it so special. See the wonders of Canada's easternmost foothills ecology on top of Marten Mountain, the sand dune terrain that characterizes Devonshire Beach, or the fascinating work that goes on at Canada's most northern bird observatory. Ecotours highlight the wonders of Lesser Slave Lake via kayak/canoe and have even partnered with the people of Kapawe'no First Nation Narrows Cultural Resort to bring you an authentic boreal adventure and native cultural experience.


Aboriginal history in Big Lake Country dates back over a thousand years. The first white man, David Thompson, arrived in the early spring of 1799 traveling by canoe up the Lesser Slave River - only to turn back immediately because the lake was still frozen over. The area was, and still is, rich in fur bearing mammals resulting in the establishment of five fur trading posts on the Lesser Slave Lake through the period of 1799 - 1820. The Hudson's Bay Company erected a post at the east end of the Lake and its business was eventually taken over by the Northwest Company. After the depletion of the fur resources, the region continued to play an important role in the fur trade as a way station along the Peace River Trail. Bison, moose, beaver, bear and waterfowl abounded then, and happily Big Lake Country's wildlife resources have rebounded to the delight of sportsman and wildlife enthusiasts.


Big Lake County's museums offer fascinating insight into aboriginal and modern history. They include the High Prairie & District Museum & Historical Society, the Kinosayo Museum, the Pioneer Thresherman's Association in High Prairie and the Native Cultural Arts Museum in Grouard.


The town of Grouard provides one of the most fascinating story in the region. Located on the Grouard to Peace River Trail and the Lesser Slave Lake waterway, the place was well known to Aboriginal peoples. Excellent hunting and fishing, large hay meadows and the lake itself attracted the Hudson's Bay Company fur traders. European religion followed in the mid-1800s with the establishment of a Roman Catholic mission in Grouard and then an Anglican mission nearby. The late-1800s brought Klondike gold-seekers en route to the North and the Royal North West Mounted Police to deal with the social upheaval that followed. Around the turn of the century, European settlers came to take advantage of farming and business opportunism and they brought tremendous optimism that Grouard would thrive and become the new "capital" of the North. The key to their prosperity rested with the much-anticipated arrival of the railroad. But the railroad never did arrive and local entrepreneurs were forced to find opportunities elsewhere. Despite the small size of Grouard today, the community abounds with culture and history and is well worth a visit. Visitors can tour the historic St. Bernard's Church and learn about Bishop Grouard or enjoy abundant bird life while walking the historic trail.


Three of Alberta's more renowned provincial parks are ideal for quiet camping. Winagami Lake Provincial Park is a bird watcher's paradise, with over 200 species of waterfowl and songbirds. There are bird watching trails and a viewing platform equipped with spotting scopes on-site. To reach Winagami, drive 20 km north of High Prairie on SH 749, 10 km west on SH 679, then 7 km north on access road. Distance from Edmonton is 385 km.


Hilliard's Bay Provincial Park provides a marvelous sandy beach and warm, clear water for great swimming and sunbathing. The park is a nesting area for great horned owl and great grey owl; overhead, bald eagles are a common site. Hilliard's Bay lies 18 km east of High Prairie on Hwy. 2, 16 km north on SH 750, then 10 km east on access road. Distance to Edmonton is 380 km.


Lesser Slave Lake is the largest auto-accessible lake in Alberta (108 km/68 miles long). Marten Mountain Viewpoint, at 983 metres, overlooks the striking panorama of the lake and lakeshore hiking trails allow you to explore ancient beach ridges and shifting sand dunes. Lesser Slave Lake Provincial Park is home to the Lesser Slave Lake Bird Observatory (LSLBO). The observatory is located on a migration corridor on the eastern shore of the lake and is the northernmost bird observatory in Canada. More than 230 bird species have been observed in the area, including 23 species of wood warblers. The observatory studies neotropical migratory songbirds and offers regularly scheduled bird banding demonstrations and bird hikes, "citizen science" projects for volunteers, and family bird watching packs. The songbird festival is held in the park annually.  Lesser Slave Lake Provincial Park is 257 km from Edmonton and lies 6 km north of Slave Lake on Hwy. 88 (The Marten River Campground is approximately 32 km north of Slave Lake on Hwy. 88.)


The towns of High Prairie and Slave Lake, found at the west and east ends of Lesser Slave Lake respectively, are jammed with attractions and special events like festivals, fairs, rodeos and native cultural activities.


For information contact: Big Lake Country Tourism, PO Box 1030, Slave Lake, Alberta Canada T0G 2A0; Call Toll Free: 1-800-267-4654; Email:tourism@lesserslavelake.ca; Website:www.lesserslavelake.ca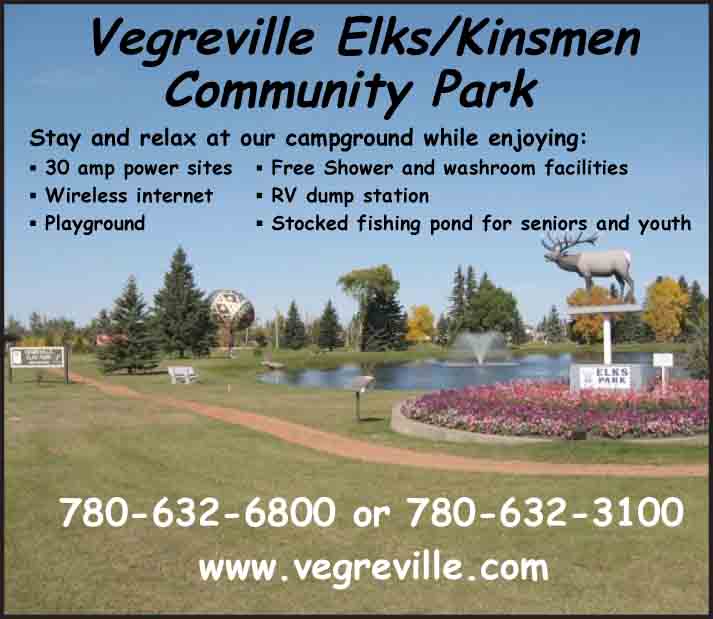 © 2019 Travel Guide. All rights reserved. No part of this site may be reproduced without our written permission.