Location: Northern tip of Wrangell Island on Zimovia Strait, south of Petersburg. Population: 2758. Visitor Information: Wrangell Convention and Visitors Bureau: PO Box 1350, Wrangell, AK 99929; Phone: (800) 367-9745; Email: wrangell@wrangell.com; Website: www.wrangellalaska.org


Enjoy the true taste of frontier Alaska in Wrangell, located in the heart of the Tongass National Forest. Wrangell is the third oldest community in Alaska and the only community to be ruled by four nations: the indigenous Tlingit, Russia, Britain and the United States. The island is rich in native heritage, evidenced by the rock carvings located at Petroglyph Beach, as well as the totems at various cultural sites located within easy walking distance from town.


Wrangell is easily accessed. There are two flights daily from Seattle and Juneau, scheduled ferry dockings by the Alaska Marine Highway Ferry System and several air charters offer service to and from remote locations. During the summer season, a few cruise ships make regular stops at Wrangell.


Fishing, boating, biking, beach combing, petroglyph exploration, hiking, camping, hunting, cross-country skiing and snowmobiling are popular pursuits. There are over 100 miles of forest roads on Wrangell Island for access to lakes and scenic areas.


Overnight camping is available in a variety of locales and quality lodging is provided by B&Bs, lodges and hotels.


One of the biggest draws to Wrangell is the James and Elsie Nolan Museum and Civic Center. It is a beautiful 4000 square foot facility with convention hall, classrooms, auditorium, theatre, gift shop, conservation lab, office space, media services, museum and visitor center. The Museum is owned and operated at the Center by the city of Wrangell and offers visitors an historical interpretive walk through exhibits of inhabitants who established this island community. The Tlingit Nation were the first people to call this area home and had a well-established community. The Museum's Tlingit exhibit includes four fine carved houseposts from the late 1700s.


The Museum is open May-Sept. on Monday through Saturday from 10 - 5. Oct.-April it is open Tuesday through Saturday from 1 - 5. Saturday and Sunday have variable hours for cruise ships and ferry traffic. Call 907-874-3770.


Wrangell Attractions:
•Fishing: Charter boats and rentals are available from local businesses. Fishing for trophy size salmon and halibut as well as shrimp, crab, snapper and a variety of bottom fish is a must. Fish for King salmon in May-June and silvers in July-September. Halibut is best May-September.
•Wrangell Museum: The museum offers interesting exhibits depicting the growth of the area as well as Native artifacts.
•Chief Shakes Island: The Tlingit Indians have a proud heritage in this area. The island is located one mile south of the ferry terminal in Reliance Harbor.
•The Tribal House is a reconstruction of a high cast Tlingit dwelling.
•Petroglyph Beach: Located 1/2 mile north of the ferry terminal are about 40 ancient stone carved images denoting mysterious messages or markers scattered among the beach rocks. It is an excellent photo opportunity.
•Garnet Ledge: Owned and operated by the Boy Scouts of America and the children of Wrangell. This site is a favorite place for digging garnets.
•Anan Bear Observatory: The Anan Wildlife Observatory is located 35 miles southeast of Wrangell in the Tongass National Forest and is a nature lover's paradise. Anan Creek is one of the top pink salmon spawning streams in Alaska with estimated annual runs in the 250,000 range, and one of the largest concentration of black and brown bears occurs here. A half-mile trail leads to a platform and photo blind overlooking the cascading falls where the salmon swim up river, only to be caught in the jaws of a hungry bear. All of this occurs within 50 feet of the viewing area!
•Stikine LeConte Wilderness: Sight-seeing excursions are available from Wrangell.
•LeConte Glacier: Sight-seeing and boat excursions leave from Wrangell. LeConte Glacier is the fastest receding glacier in North America. This calving of ice produces icebergs that are home to harbor seals and it is common to see 400 seals sunning themselves on them at the glacier's face.

Jet Boat Wrangell Style: The Only Way to See Bears and Glaciers

In Wrangell, jet boats are a way of life. These roomy and comfortable shallow-draft boats are the preferred method of transportation to all the visitor hotspots. A number of local tour providers offer trips with safe, certified and knowledgeable guides. Take your pick from Shakes Glacier and Lake, LeConte Glacier, the mighty Stikine River, a visit to "Little Norway" Petersburg, cultural, photography and sightseeing tours, exploring the Tongass rainforest, bear, whale and other wildlife viewing, custom fishing trips and more.

Jet-powered boats use the same propulsion system as personal watercraft, mating an inboard engine to a jet pump. The pump draws water from an intake in the bottom of the boat and shoots a high-velocity stream from a nozzle at the back to propel it forward. These sleek boats can operate in only three feet of water, easily travel over 50 mph when speed is required, and accommodate up to a couple dozen people with spacious seating, enclosed cabin, and viewing deck for an enjoyable easy on-easy off experience.

There are many advantages to jet boat travel. Shallow draft jet boats allow visitors to maneuver through calved icebergs easily and reach out to touch the millennia-old ice. When the tide is out, the Stikine River can be too shallow for conventional boats to navigate. Access to the ever-popular Anan Bear and Wildlife Observatory is by floatplane or an hour-long boat ride only. So to fully enjoy all Wrangell has to offer, be sure to book a favorite tour by jet boat!

Tight Line River Tours

Trust Tight Line River Tours to provide thrilling waterways adventures in the Wrangell area by guided jet boat. Enjoy incredible freshwater fishing for salmon and trout with flies or lightweight tackle, most skillfully handcrafted by owner/operator James Benedict who will also give fishing technique instruction. A comfortable ride on a 6 or 15-passenger jet boat can also take you deep into pristine Alaska wilderness for sealife and land-based wildlife viewing opportunities. The goal at Tight Line River Tours is your exhilarating freedom with fishing pole or camera lens on the Stikine River and the magnificent LeConte Glacier.

Contact Tight Line River Tours at 907-388-8137 or info@tightlinerivertours.com or check them out online at tightlinerivertours.com.

With tours designed to fit every dream and ability, Breakaway Adventures has proudly provided the very best in personalized trips to their guests for over 30 years. Enjoy a hassle free tour to the Anan Bear and Wildlife Observatory, see LeConte Glacier up close, or relax on a guided fishing trip with all equipment provided. Paddle, hike and bike tours are offered for different experience levels. Winding through glacial valleys and delta flats, the Stikine River Tour will put the "Wow" in your Alaska vacation. Collect a piece of iceberg to cool down your drink or your body after dipping in the Forest Service hot springs.

Visit BreakawayAdventures.com for expert suggestions to fulfill your specific Alaska dream or call 888-385-2488.

Alaska Charters & Adventures

Get up close and personal with true Alaskan wilderness on single or multi-day jet boat excursions with Alaska Charters & Adventures. Established in 1989, the locally owned company specializes in personalized, small group tours. Observe everything from gigantic icebergs tumbling into the sea to bears catching wild salmon at Anan. Hike through untouched forest or be amazed watching whales feed in the calm, bountiful waters. Enjoy the perfect fishing expedition for salmon, halibut, rockfish and a wide variety of freshwater species, then relax and unwind in one of their cozy secluded cabins or many different backcountry camping locations.

Alaska Charters and Adventures can be reached at 888-993-2750 and alaskaupclose.com.

Alaska Peak & Seas has been in business for over 30 years, specializing in offering guided jet boat tours to view the black and brown bears at Anan

Bear and Wildlife Observatory, experience the astonishing tidewater LeConte Glacier and Stikine River Wilderness, and enjoy watching whales and other wildlife of the sea, air and land. Any tour can be extended to full day outings on request when space is available. Alaska Peak & Seas is also happy to accommodate travelers from Petersburg or on private yachts at remote locations in the outlying area, who would like to join in on a tour or book the boat privately.

Please give Alaska Peak & Seas a call at 907-470-3200 or visit their website at WeDoAlaska.com.

Alaska Vistas offers comfortable jet boat tours to visit the Anan bears and eagles, mighty Stikine River and Shakes Glacier, and the unforgettable LeConte Glacier with an optional lunch stop in Petersburg. Small group size and specialist guides allow for wonderful personal attention on their whale and other marine mammal watching tours. Enjoy the thrill of a multi-day raft trip on the Stikine River, or guided hiking in Tongass National Forest. They can create custom itineraries, provide paddling tours and equipment rentals, and offer private excursions for yachts. Many tours are based on 3, 4 and 5 day itineraries so you can make the most out of an extended stay in Wrangell.

Contact Alaska Vistas at 907-874-3006, info@alaskavistas.com or visit online at alaskavistas.com. You can also find them on Facebook, Instagram and Trip Advisor.


Smaller Cruises through Alaska
A small ship Alaska cruise allows you an even closer look at the beautiful scenery and exotic wildlife than larger cruises. There are many tour companies and cruise lines with ships that carry from a dozen up to 500 passengers on Alaska cruises. The advantages of having fewer fellow passengers on board really become apparent when going ashore in small towns like Juneau, Ketchikan and Skagway, where two or three thousand visitors from one of the large cruise ships really makes an impact.


The smaller ships can also visit places that the larger ones can only dream about, like Misty Fjords National Monument near Ketchikan, Tracy Arm Fjord or Dawes Glacier. If you are looking for a more exotic itinerary, a small ship Alaska cruise might be the best choice. While the smaller ships may be more expensive, often fill up fast, and generally offer smaller cabins and less entertainment on board, the trade off is a much closer and relaxed look at Alaska's beauty. Small ships also include many organized activities in the fare, so the total cost may not be any more than for a large ship if you plan to take many wildlife or glacier viewing shore excursions.


Small cruise ship companies to investigate for more intimate cruises include American Cruise Lines, Fantasy Cruises, The Boat Company, Uncruise Adventures, Windstar Cruises, Maple Leaf Adventures, Alaskan Song Yacht Charters, Sound Sailing and All Aboard Yacht Charters. For localized tours, particularly throughout Southeast Alaska, there are many charter and eco-tour companies to choose from, some carrying as few as 8 passengers. Try Pacific Tugboat Adventures, Alaskan Dream Cruises, Sea Wolf Adventures, Alaska Waters, Alaska Charters and Adventures and Breakaway Adventures.




Anan Wildlife Observatory

Twenty years ago Anan Wildlife Observatory was only known to the locals of Wrangell, Alaska. Before the observatory, before the photo blind, outhouse and 300 stairs, there were only salmon and the bears. Tourists wandering into Wrangell had to be convinced to take an hour boat ride, land on a rocky beach and hike into a dark, overgrown forest with only the guide they had just met a few hours before. But for those brave individuals who listened to Eric Yancy from Breakaway Adventures in Wrangell, they were rewarded with an experience right out of a Michener novel.

"People would come into town with a wish list of wanting to see some bears and I would tell them, "Have I got the place for you!"

Today, Anan Wildlife Observatory is a world class bear viewing destination. Located 30 miles southeast of the town of Wrangell and nestled in the Tongass National Forest, the observatory offers visitors a chance to be within feet of these giants of the forest. Anan Creek was an ancient fishing ground for the Stikine Tlingit clans who would catch and preserve the large salmon run for their winter food reserves. Today this creek still has the largest pink salmon run in Southeast Alaska. Both black and brown bears are attracted to the creek with mainly mothers, their cubs and juvenile bears taking advantage of the abundance of fish.

Dee Galla, Outdoor Recreation Planner for Anan with the Wrangell Ranger District, said that during the July-August salmon run there are approximately 40-60 black bears and 8-12 brown bears that use the area during the season, however, Anan Creek seems most suited to the black bears.

"I haven't conducted an official study on this," said Galla, "but the black bears seem to have a fishing strategy. They like the small crevices and deep waters of the creek and tend not to plunge into the water and sit down like brown bears."

Getting to the wildlife observatory requires a boat or float plane and a permit. Permits are regulated by the U.S. Forest Service, with only 60 permits given out per day from July 5th-August 25th. Most permits are allocated to experienced tour operators such as Breakaway Adventures and Alaska Waters, both located in Wrangell, Alaska. The Anan Management Plan limits the amount of visitors during the salmon run out of respect for the bears, as this is their main food source used to bulk up before winter hibernation. There are a very small number of permits set aside for individual people and those can be purchased through www.recreation.gov beginning February 1st at 8am or through a weekly lottery from the Wrangell District Office.

"It's very difficult to roll into Wrangell these days and expect to go to Anan," said Yancy from Breakaway Adventures. "With the limited number of permits, we start booking the previous November and within a few months we already have dates that are sold out."

Beside the issuing of permits, there are advantages to visiting Anan with an experienced guide. Tour operators like Breakaway Adventure and Alaska Waters both employ local guides who are familiar with the area and are able to give their customers a rich and in-depth experience. Tours include guides, the permits and a hour boat ride from Wrangell to the Tongass National Forest. Upon landing, groups are met by a U.S. Forest Service representative who instructs everyone on the rules, trail conditions, safety and bear activity. The talk includes valuable instructions such as, "stay on the trail, don't give up the trail to a bear, and in order not to have bears associating humans with food, there is absolutely no food allowed on the trail."

Guided tour operators will then escort the group on the 1/2 mile trail to the observatory. Tour operators are armed, and while there has never been an incident between bears and humans, bears can be unpredictable, especially the teenage ones. The trail consists of wooden planks smaller than a sidewalk, as well as natural terrain. There are over 300 stairs from the Anan trailhead to the observatory deck. The photo blind, which is located at the bear observatory, is also accessed through a stairway that is the equivalent to three stories tall. Once at the observatory, visitors will be enthralled at seeing bears in their native and natural habitat fishing, eating and lounging only feet away, offering priceless, once-in-a lifetime photo opportunities.

New Construction at Anan Bear and Wildlife Observatory


2022 early season visitors to Anan should be aware that construction on a new observatory deck is occurring this spring. The viewing deck will not be available until July 1, and the improved trail may be closed at times. All work will be concluded for the start of the permit season on July 5th. From July 5 through August 25, permits are required to visit but aren't needed outside those peak season dates. Access is by boat or floatplane only, so individuals arrive either on their own personal craft or use an authorized guide service that provides transportation and permits. Beginning in 2021, only visitors arriving with their own means of transportation and without any hired escort should purchase permits. From February 1st onward, 12 daily permits are made available for private use at the recreation.gov website. If you have any questions, please contact the Wrangell Ranger District at 907-874-2323.

This nearly one million dollar phase of demolition and new construction fell to Petersburg contractor Jesse West's company Rainforest Contracting. The work crew of up to 7 people has removed the old viewing deck and walkway and poured concrete columns that will be anchored to the rock for the structures. Steel beams and joists will be followed by the new deck, which is being built in Petersburg prior to transport by barge and helicopter. The old structures were added on to one another in different phases as Anan became more visited, with a shelter built in the 1960s. Now everything will be sturdier, safer, more uniform and a little larger.

The conceptual drawing shows the complete project. The phase currently under construction replaces the entire upper observation structure but does not include changes to the photo blind by the stream or the stairway leading to it. While a start date has not been set yet, the second phase of construction will replace the existing three-story stairway to the photo blind with a spiral staircase, and the existing photo blind with a slightly larger structure.




Other Nature Opportunities
There are many other opportunities to view nature from Wrangell besides Anan. The Stikine River, the fastest free-flowing river in North America, enchants visitors with sweeping mountain vistas of lush rainforests, majestic waterfalls, icebergs and glaciers. Bears, moose, seals and eagles are just some of the wildlife frequently seen on the Stikine tour which can be organized by both Wrangell tour operators, Breakaway Adventures and Alaska Waters.

"Wrangell really needs to be a destination place," said Eric Yancy from Breakaway Adventures. "We have golf courses, bike trails, hiking and glacier tours. Plus we rent canoes, kayaks and skiffs. Anything to do with water, we got you covered."

BEARFEST

If travel plans can be arranged to visit Wrangell during the last full week in July, you will definitely want to check out Bearfest, which bills itself as "an event dedicated to bears." There are activities to please every member of the family during this five-day celebration that was founded in 2010 as a tribute to the natural environment and its bears. Bearfest hosts top scientists who conduct symposiums on topics ranging from black and brown bear research and management, to polar bears and climate change. Renowned photographers entertain all with their exciting bear stories and images.


Children will love the art workshops, bear and pooltime games, and "reading with a ranger." Native Tlingit cultural experiences will engage the whole family. Adults can join an educational rainforest nature walk, enjoy the Saturday golf tournament on Wrangell's unique course, or attend workshops on bear safety or photography. Professional musicians play and jam throughout the festival, which concludes on Sunday with a 5K, half-marathon and full marathon Boston qualifier run. Be sure to enter the raffle for 2 roundtrip Alaska Airlines tickets and the online photo contest.


Don't miss the limited-seating fundraiser auction and fine dinner prepared by a major award-winning chef from local seafood and other specialties. Chefs also present a cooking demonstration at the Saturday Community Market, held at the Nolan Center. Dinner tickets for this popular event are available online, or beginning in early July at Alaska Vistas.


The whole town gets into the spirit of Bearfest and visitors will find great deals throughout Wrangell, including luscious food and drink specials A festival highlight is the fresh grilled salmon demonstration by Jake Harris of the Stikine Inn. Over 80 pounds of sockeye salmon are prepared on a cedar plank with tips on cooking and seasoning. Read more about salmon recipes and tips from Jake in his following interview. More information can be found at alaskabearfest.org.




Stikine Inn Chef Interview on Salmon

A Fishy Tale-Bear Fest - Interview with Jake Harris, General Manager and Executive Chef at the Stikine Inn, Wrangell, Alaska.

Favorite food to cook?

Salmon of course! Salmon is king in southeast Alaska.

Is there a type of salmon that you prefer?

Kings are the granddaddy of salmon and can weigh in excess of 30 pounds. Most people don't know that there are actually two different types of kings: white or ivory kings and pink kings. Only 25% of kings are white so it's a fish that isn't commonly served in restaurants. The whites seem to have a higher oil content from their steady diet of herring. Whites also lack the ability to metabolize naturally occurring pigments from their food, which is why the flesh is white instead of bright pink or red. However, one of my favorite salmon is the sockeye. They range between 5-12 pounds, are affordable and hold up well to all types of cooking.

How do the locals of Alaska cook their salmon?

Even in Alaska most locals smoke or can and I'm always trying to educate people that there are more ways to cook salmon besides just canning.

Do you think people are intimidated about cooking fish? I once read that most people cook fish until its done and then cook it some more.

Lots of people overcook their fish. I tell them to test the thickest part of the salmon. The consistency should be not like rubber and not like a sponge. One of the most important things you can do is let the salmon rest after cooking. Put it in a warming oven or cover it with foil and let it rest for 10-15 minutes. This will give time for the flavors to be dispersed throughout the fish. Also never put salmon flesh side down in the pan. It should always be cooked skin side down.

Do you have a favorite sauce for salmon?

One the easiest and tastiest sauces is a bourbon glaze. Anytime I put a dish with bourbon on the menu it sells! Combine into a paste 1/4 cup of bourbon (not rye whisky), 1/2 cup of brown sugar, olive oil and smoked sea salt. Rub this on the salmon and broil it at 450 or low. Cooking time depends on the thickness of the salmon but usually for 8-12 oz of salmon, it's 10-15 minutes, but if it's just the tail, it could be only around 5 minutes.

Another favorite is to poach the salmon in a wine sauce. Combine white wine (I like Pinot Grigio) with some lemon, dill, thyme, sage and sea salt. Put the salmon on tin foil and fold the sides up to contain the liquid. Pour the liquid on top of the fish and seal the tin foil around the salmon, but not tightly. You want the foil to have air around the fish so it creates a pocket. Steam it in the oven at 400 degrees.

What wine goes best with salmon?

If the sauce is sweet then I recommend Pinot, otherwise Moscato goes well with non-sweet sauces.

What else would you like people to know about Wrangell?

Come to Wrangell, stay at the Stikine Inn and enjoy everything we have to offer. Wrangell has a lot for visitors to see and do but we are also a friendly and homey city that will make you want to come back.

Know Before You Go - Bear Viewing Levels

There are lots of different comfort levels to viewing bears in the wilderness. There are those who can pitch a tent in the middle of bear country and sleep soundly and then there are others who are fine with seeing a bear in the distance while sitting safely in their car. Walking, camping and hiking in Alaska often requires a level of experience. Trails can be slippery and difficult to navigate and the weather, not to mention the wildlife, can both be unpredictable. If you are with a group that has multi-generations then the comfort/experience level of each member should be taken into consideration.

Level 1 - The Sunday Morning Stroll
If you drive along the Alaska highway for any length of time, you are bound to see wildlife. Bighorn sheep, elk, moose and even bears have all been encountered. If it's safe to do so, pull to the side of the road and take pictures. Other areas such as Hyder, offer visitors a chance to pull into a designated area and possibly see bears from an overlook. Keep a lookout for signs along the highway that give you an opportunity to pull off and take in the beauty of Alaska and maybe see some wildlife.

Level 2 - Cruising Along
There are many tour operators that operate sight seeing from the safety of a boat. From the Stikine River tours in Wrangell, Alaska to the Misty Fjords tours out of Ketchikan, visitors are offered a chance to see incredible scenery as well as wildlife, safely and comfortably from a boat. Many tours do not involve any debarking onto land and could be suitable for elderly visitors. This level is for those who may like to see bears/wildlife but are also interested in having an overview of the natural beauty of the area.

Level 3 - Taking Flight
Hopping a plane and going to another city or area of Alaska is a way of life for people who live in this vast state. Dubbed "sky taxis", flightseeing operators are numerous and offer visitors a bird's eye view of Alaska as well as the experience of landing on the water and disembarking for a bear viewing adventure. Anan Bear Observatory includes a hike through the rainforest to a bear viewing platform and Brooks Falls in Katmai National Park and Preserve has many day visitors.
Out of Homer, there are flight seeing adventures to Katmai and Lake Clark which are unique for their remoteness and lack of tourist congestion. Tour groups are small and intimate in these areas and guests spend several hours walking around trails, in mud and grasslands, or whereever the bears happen to be. An experienced guide accompanies you at all times. Out of Ketchikan and Juneau there are also operators who will fly you into an area and guide you to the best bear viewing spots.

Level 4 - One with the bears
Imagine being dropped off in the middle of nowhere to a campsite that includes a couple of tents surrounded by electrical wire with bears strolling just feet away from where you are sleeping. For many people this is a piece of heaven and several operators, such as Sasquatch Alaska Adventure Company, can make this a reality. Their highly experienced guides stay with you while you sleep, eat and take walkabouts with the bears. These areas are extremely remote with no services. Emergency calls are made by satellite phone and if foul weather rolls in, your flight out may be delayed by several days.

Level 5 - You are the bear
There are many reality TV shows that show extreme living in Alaska and unless you have experience living off of the grid, it is not recommended you take up residence in a tent in the middle of nowhere. Stay safe and stay with a guide.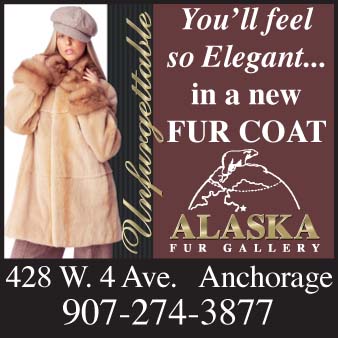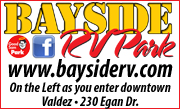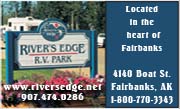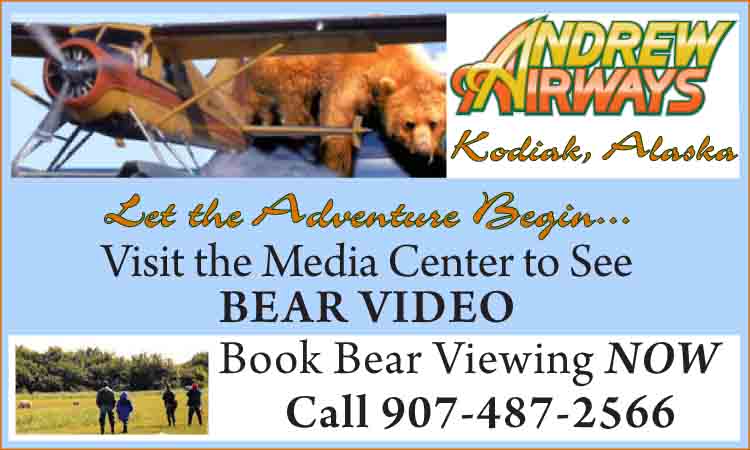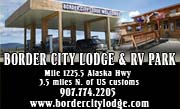 © 2023 Travel Guide. All rights reserved. No part of this site may be reproduced without our written permission.