Location: At the end of the McCarthy Road into Wrangell-St. Elias National Park. There is no vehicle traffic beyond the Kennicott River footbridge at McCarthy, five miles from Kennecott. In the summer there is shuttle transport between the two locales, but in winter the only access to Kennecott is by hiking or skiing from the end of the McCarthy Road.


The ghost towns of Kennecott and McCarthy sprang up in the early 1900s after the discovery of the world's richest concentration of copper ore. Kennecott quickly became the most modern city in Alaska, boasting running water and a hospital at a time when Anchorage was populated with tents and by 1911 the mine was connected to Cordova with the 196-mile Copper River and Northwestern Railroad. Abandoned abruptly in 1938 when high-grade ore played out, many of the buildings and equipment stand as they were on that last day, leaving a living history of those rugged days of high adventure. The National Park Service acquired Kennecott National Historic Landmark in 1998 in order to preserve the structures and guided tours of many of the impressive mine buildings are available, including the massive 14-story ore mill.


The Kennicott Glacier Lodge is located near the center of the 40 remaining structures in Kennecott, overlooking 25 miles of glacier and surrounded by many of the highest mountain peaks on the continent. The lodge offers gracious hospitality and breathtaking views, and can help arrange for easy glacier hiking, ice climbing and instruction, alpine hiking, mountain biking, rafting and spectacular flightseeing.

The Historical Towns of Kennecott and McCarthy

Activities: Flightseeing, Ice Climbing, Packrafting, White Water Rafting, Hikes, Tours and so much more!!
McCarthy and Kennecott are located 4 miles from each other in the center of Wrangell St. Elias National Park and are notable as two of the most well-preserved ghost towns in America. Kennecott was the quintessential "Company Town" while McCarthy was the "Sin City" for the working class. These towns were inseparably tied together back in the copper mining days and they are still inseparable today. Services such as ATM, groceries, liquor store, gift stores, accommodations and restaurants are in McCarthy.


Kennecott is where you will want to spend the day exploring the National Park Service's historic Kennecott Mill Town and enjoy hiking on the glacier. The National Park Service has done remarkable work in preserving and protecting this amazing historical site. McCarthy is where you will want to spend the nights celebrating at the Golden Saloon, or enjoying an intimate dining experience at the Salmon & Bear Restaurant at the McCarthy Lodge, or just sitting on one of the many outdoor decks or the porch of the Ma Johnson's Hotel watching the town go by.


At one time in history McCarthy was the largest city in Alaska. There was every luxury you could imagine available in this remote outpost, including a dressmaker's shop, several hardware stores and many "fountains and pool halls" – the perfect place to get a drink during prohibition. A locally owned company, McCarthy Ventures LLC, restored much of the downtown between 2001 and 2021. McCarthy Lodge Resort is owned and operated by longtime McCarthy residents and they love to share the town's history, stories and lifestyle with their guests. One of the most unique aspects of McCarthy is that it is the very last bush community still located inside a National Park.


New for 2022 in McCarthy:
Music Celebration - Every Weekend
Alaska's newest event space The Golden Saloon is adding a new bandshell at the saloon to provide expanded performance space for music, plays and comedy nights. From Memorial Day to Labor Day the Golden Saloon is throwing a party every weekend. McCarthy's Music Venue is excited to offer multiple bands every weekend. You'll literally be dancing in the streets!
The Kate Kennedy House:
A fully restored 1920s Sears Catalog Home
Recently on the 10 most endangered Historic Buildings in Alaska list (Alaska Preservation Society), this home belonged to Kate Kennendy, the Madame of McCarthy. Kate's "1920s Modern Home" is now ready to occupy. This fully restored 2-bedroom home features a modern bathroom including spa shower, 1920s electric lamps, working Victrola, solid oak furniture and many more historic details throughout. One of the antique autos from the McCarthy Lodge collection will be made available to you with a driver if you're lucky enough to occupy Kate's Home. (Contact McCarthy Lodge and Ma Johnson's Hotel for more info).
Free Local Shuttles
Copper Town Shuttle
This completely new shuttle company is sponsored by the Downtown McCarthy Businesses. The loop between the parking lot footbridge and McCarthy Center allows park visitors to get to the gateway community of McCarthy. From there, the Copper Town Shuttle to Kennecott is also free, including fast Wifi connection - use the QR code and you're online in the wilderness! The Shuttle service is provided free of charge thanks to these businesses: Salmon & Bear Restaurant, Golden Saloon, Ma Johnson's Historical Hotel, The Kate Kennedy House, Lancaster's Backpacker Hotel, McCarthy Center Stores, Nugget Liquors, McCarthy Electric LLC, Mountain Arts Gift Store and the McCarthy Lodge.
Weekend Shuttle to the Wilderness
Copper Town Shuttle service between Anchorage and McCarthy
Now there's an option for Alaskans and visitors looking for a weekend getaway to the "real" Alaska. Leave the jalopy or the Lexus in the driveway and take the Copper Town Shuttle to McCarthy! Leaves every Friday at 9am from Anchorage and returns on Sunday night.
Glacier Picnics
Backpacking Fresh Grab 'n Go
In the heart of Wrangell St Elias, McCarthy has a remarkably creative and enjoyable food scene. So while the Salmon & Bear at the McCarthy Lodge is the renowned destination restaurant in Wrangell St-Elias, you might just need to check out the new Grab & Go options for your day hike. The Backpack Picnic for your glacier adventure is a new offering from the McCarthy Center Stores.
Prepared Foods
Pick favorites from the new prepared foods section of the grocery store. Creative means creating your own picnic on the glacier! Ask for a thermal picnic backpack to keep your hot, hot and your cold, cold.
Nugget Liquors
Add a can or box of wine (or bottle if you're ok with the extra weight). Or perhaps a Cutty Bang? (aka Cocktails To Go)! Try a few unexpected treats in the vast wilderness.


Wrangell-St. Elias National Park
There are many things to do in Wrangell St-Elias, especially for the adventure-seeking traveler. While not everyone will scale a few mountain peaks, or hike across one of the 150+ glaciers or explore an ice cave with one of several experienced guide companies; you can actually take quite a few amazing hikes of all levels of ease or difficulty. Alpine hiking is a very popular activity and many possibilities abound in this portion of the park, including trails above the Kennecott Mill Site. You can also be flown out to any number of alternative destinations for a trek lasting from a few days to several weeks.


Encompassing over 13 million acres, Wrangell-St. Elias is known as "America's Mountain Kingdom" with more mountains, glaciers and wildlife than anywhere else on earth. Most visitors spend 2 or 3 nights in McCarthy, and everyone wishes they had more time here. The Park is crossed by four major mountain ranges and its coastal mountains are the world's tallest; in fact, over half of North America's 16 tallest peaks are right here. This is the place where you will experience true wilderness away from crowds, in an authentic bush community. Few Alaska travelers discover Wrangell St-Elias National Park as it's not on the well worn path, like Denali. If you're' looking for an authentic remote Alaskan experience, read on:


McCarthy
McCarthy's location was chosen in anticipation of where the railroad would have to cross the Kennicott Glacier face. McCarthy quickly became a primary freight and passenger drop, and the mining support town of gambling, moonshining and ladies of the night.


McCarthy's growth over the next decade was based on gold strikes and other mining enterprises. Because everyone had to pass through McCarthy, it was a great location for a sin city and the good time girls arrived to set up shop. This continued right up to the final days before the railroad pulled out, though on a lesser scale. Many of the women of the line were highly respected in the community and known for their charity work and good deeds. It's interesting to note that no church was ever established in the early days within the precincts of the town and though many citizens were teetotalers, the bootlegging and still operations remained rampant all through the prohibition years.


Antique autos from 1920s and 30s Alaska dot the downtown main street. A Friday night softball game at the ball field is a local favorite pastime. There's a small but remarkable food scene in this wilderness setting. The McCarthy Lodge is "The most remote Foodie Destination in the world." (Grubstreet). The Michelin Guide began recommending McCarthy Lodge in 2013 in their "Must Sees Alaska" Guide. Outside Magazine calls McCarthy "The #2 Kickback Town in North America."


The 2022 Culinary Team at McCarthy Lodge
McCarthy Lodge has been heralding fine dining's potential in remote McCarthy for over 20 years. They create a culinary adventure to showcase the best of Alaska's natural bounty, in Alaska's most dramatic wilderness setting. It's one of only a handful of original Alaskan roadhouses still in operation today. If there's one celebration dinner in your Alaska vacation, you'll want to check out the menu & wine list posted daily at the lodge! Keep in mind all dining is casual in McCarthy and Kennicott, but the Salmon & Bear at the McCarthy Lodge is the only intimate dining available. Guests at the Ma Johnson's are guaranteed a table, so if you're staying in the area you should pre-book, especially in July and August as they are happy to take reservations: (907) 554-4402.


The Salmon & Bear 2022 culinary team: Executive Chef: Joshua Slaughter; Pastry & Mixology/Sommelier: Michael George; Sommeliers: Megan Gertz, Neil Darish, Creating memorable Alaskan dining experiences as an expression of travel is their goal. Using local ingredients is key, the most famous being the wild caught Copper River red salmon, noted as being the world's very best for a specific reason. The higher Omega 3 fat content is due to the longest cold water run of any salmon, making for a richer, softer, more flavorful salmon than any other.


The menu includes organic, fresh produce and forest foraged mushrooms, locally farmed products such as Red Angus, duck, pork and eggs, as well as wild caught Copper River red salmon, halibut and black cod (sable fish). The curated wine list perfectly matches the food style. The Salmon & Bear wine selections earned the establishment the coveted Wine Spectator Award Of Excellence in both 2020 and in 2021. The 2022 Awards will be announced in July.


The Golden Saloon is the local's late night and weekend music venue, and the bar is where you'll meet locals and old timers from McCarthy. The Golden Saloon is the longest running business in McCarthy, resurrected in 1953 and again in 1973. During the day and early evening, dinner and entertainment is family friendly. Enjoy Tuesday Trivia, Wine Wednesdays, Thursday Open Mic nights and bands every weekend. There is always something happening at the Golden Saloon!


Accommodations in McCarthy
Guests at the McCarthy Lodge Resort are housed in one of three unique properties. Ma Johnson's Hotel is a fully restored living museum. Guests enjoy an authentic period boarding house accommodation, with nice touches like bathrobes, slippers and handmade soaps. Breakfast at the McCarthy Lodge is included with your stay at any of our three accommodations. The Kate Kennedy House is a 2-bedroom 1920s 'modern' home. For budget travelers, Lancaster's Backpacker Hotel offers less expensive accommodations in a newly renovated hostel style building with simple, private rooms. Lancaster's Backpacker Hotel can store unneeded baggage for visitors traveling on to spectacular backcountry destinations.


Kennecott* Mine and the Railroad
The engineering effort at the turn of the century to develop Kennecott's mines and a railroad to transport ore across mountains, raging rivers and moving glaciers was unprecedented. The structures that stand at the mill site and mines represent a time of wide-open exploration and exploitation in Alaska's rough and wild early days. At 14 levels, the mill building is still the tallest wooden structure in America. An entire steamship was hauled in pieces from Valdez and reassembled on the Copper River.


Kennecott's high-grade copper ore was utilized by the Ahtna native tribes and it was directly because of their knowledge that white men located these copper deposits, among the richest ever found. The Ahtnas had been successful in keeping the Russians out of the Copper River valley and their culture intact, at least until the advent of the Gold Rush.


The mountains just northeast of the mine site display a well-defined contact line at about 6,000 feet, where the light colored Chitistone Limestone and the darker Nikolai Greenstone meet. Geologists surveying the area in 1899 cited that interface as a primary source for copper ore. The following year, Jack Smith and Clarence Warner prospected the east side of Kennicott Glacier armed with the Ahtnas' and geologists' stories, and spotted green cliffs of oxidized copper high on the mountainside. Seeking Alaskan investment opportunities for the wealthy Havemayer family, mining engineer Stephen Birch purchased shares of their resulting Bonanza Mine Outcrop claim. "Mr. Birch, I've got a mountain of copper up there. There's so much of the stuff sticking out of the ground that it looks like a green sheep pasture in Ireland when the sun is shining at its best." (prospector Tarantula Jack Smith to Stephen Birch in 1900)


The Havemayers eventually formed the "Alaska Syndicate" with J.P. Morgan and the Guggenheim family, to build the mines, mill works and railroad. The corporation constructed 196 miles of railroad from Kennecott to the port of Cordova, and also maintained a steamship line to transport ore to Tacoma, Washington for processing. Between 1911 and 1938 when operations ceased, over $200 million worth of copper was shipped on the Copper River & Northwestern Railroad. It is said all construction costs were covered by gold and silver recovered from the same deposits, making the sales from copper pure profit. By 1915, when the enterprise was renamed the Kennecott Copper Corporation, the company was well on the way to becoming a multinational giant.


Kennecott Copper Corporation employed over 600 people. About half worked at the mill site where crushing, sorting and shipment occurred, and another 300 lived up the mountain at the mines, reached by an extensive tram system. There are over 80 miles of tunnel honeycombing the mountain. Kennecott was a self-contained company town, complete with power plant, homes for the managers, modern hospital, company general store, gymnasium, schoolhouse, recreation facilities, bunkhouses and Kennecott Dairy.


Some of the buildings in Kennecott are still owned privately and several McCarthy vendors are located there. With the acquisition of the site by the National Park Service in 1997, many buildings have been restored using locals for the construction crews. The Park Service continues to spend millions to preserve this endangered national monument. There are local guiding companies that currently conduct tours through many of the buildings.


* Kennicott is the correct spelling for the glacier and Kennecott the correct spelling for the mining company and mill site. Today either way may be considered correct.


Popular Hikes & Activities in the Area
Must Do: Flightseeing, Glacier Hikes & Climbs; Packrafting, Whitewater Rafting and Ghost Town Exploration
Why 2 or 3 nights are suggested:
With so many activities inside Wrangell St-Elias National Park, you wouldn't want to forget about setting aside an additional day or two for world-class hiking. Here are just a few local, self guided hikes you can take starting from McCarthy & Kennicott: Root Glacier, Bonanza Mine Trail, McCarthy Creek, Toe of the Glacier and many more.


Getting to Kennecott/McCarthy
Driving or flying into McCarthy is by rental car, van shuttle service or air taxi. You will want to spend a few days in McCarthy and Kennecott to fully experience America's largest National Park.


The McCarthy Road: if you've ever driven a gravel road before, then you know the key is staying at or below the 30-mph speed limit. The first third of the McCarthy Road is now hardtop and the last 40 miles are still gravel. The good news is the road is one of America's Great Drives. From Chitina, you enter through a short split-rock 'tunnel' and from that moment on the views are world-class all the way to McCarthy. One of Alaska's most scenic backcountry roads, it is famous for many unusual sights including the Gilahina Trestle and the Kuskulana Bridge. It is possible to view Alaska Dall sheep, mountain goats, moose, black and grizzly bear, fox, wolverine, tundra swans and other waterfowl along this route. For avid fisherman there are many lakes available from Glennallen to McCarthy for trout, salmon and burbot.


You will be driving along the route that was previously the train-track bed for the CR&NW Railway. What you aren't likely to see anymore is a railroad spike, something that destroyed a fair number of tires prior to their removal years ago. About 90% of the approximately 30,000 people who visit Wrangell-St. Elias each year choose to drive the McCarthy Road. While any car could make it down the McCarthy Road, not all car rental companies allow their cars on gravel roads. Alaska 4X4, Midnight Sun Car Rental, A1 Car Rental, Levi's Car Rental and Go North Alaska Travel Center allow their vehicles to travel the McCarthy Road.


The Drive to McCarthy:
From Glennallen: 3 hours
From Valdez: under 5 hours
From Anchorage: 7.5 hours
From Fairbanks: 8 hours
From Denali: 10 to 12 hours, depending on route.


Shuttle van service is another great option for visiting McCarthy and Kennecott. Kennicott Shuttle, Copper Spike and Copper Town Shuttle all offer van shuttle service from Anchorage, Glennallen or Chitina to McCarthy.


Flying into McCarthy is an amazing option allowing you to sightsee massive expanses of mountains and glaciers. Wrangell Mountain Air has regular scheduled flights from Chitina three times a day. You can arrange charters and bush-plane flights from Glennallen, Anchorage or Fairbanks. There is also a twice-weekly mail plane from Anchorage. If you have your own private plane, you can land at the McCarthy airfield.

Additional information can be found at:
www.MaJohnsonsHotel.com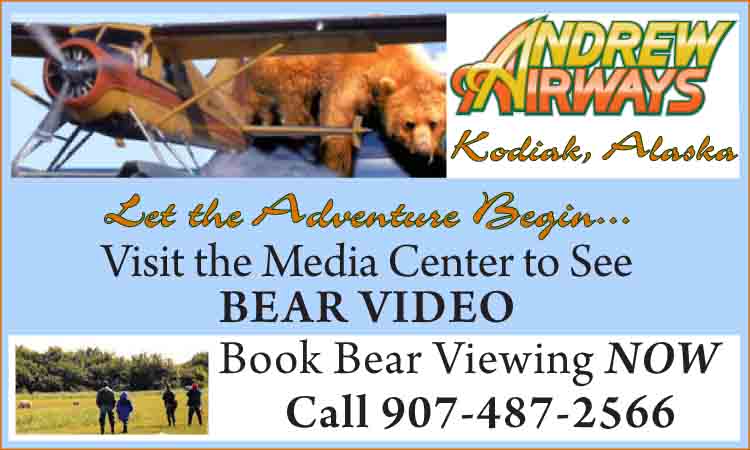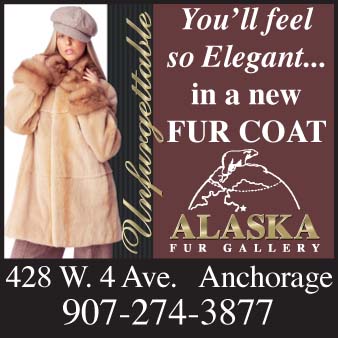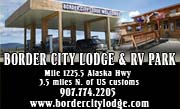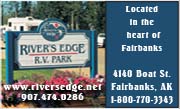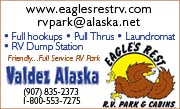 © 2023 Travel Guide. All rights reserved. No part of this site may be reproduced without our written permission.