To see a bear is high on the wish list of anyone who visits Alaska and no place is more synonymous with bears than Katmai National Park on the southwest Alaskan Peninsula. Departing from Anchorage, Kodiak Island, Homer on the Kenai Peninsula and King Salmon, visitors can fly in by floatplane on professional bear viewing tours.


Just saying the word Katmai conjures up images of wild untouched places, volcanoes and bears. Declared a national monument in l918 to protect the volcanic features, the boundaries of Katmai have been extended over the years largely to protect brown bears and their habitat. Designated a National Park and Preserve in 1980, it encompasses not only some of the most awe-inspiring scenery in Alaska but the largest population of brown bear in the world.

To be accepted by such a large, potentially dangerous animal, to be graced by his presence in the place that he lives is a humbling and life altering experience for most. The great predators of the world are being driven into extinction by our fear and misunderstanding. Knowledge and understanding is all that will save them. There is no better way to gain this kind of knowledge and the heartfelt understanding that comes with it than to spend a day and let the bears be your teachers.

Like the bears, no two bear viewing trips are exactly the same; different companies offer a variety of experiences, from photo safaris to educational natural history trips. When you have made your decision to go see a bear, ask lots of questions: Where do you go? What will the bears be doing? Will we be sitting or doing some hiking? How much time will we have on the ground with the bears? How long have you been in business and how much time have your guides spent with the bears? Trips vary from the controlled environment at Brooks Falls to more adventuresome trips into more remote coastal areas by floatplane and extended boat cruises; the secret to finding the trip that most closely meets your expectations and limitations is asking lots of questions.

Kodiak Island Expeditions
Feature Story


For 25 years, Jen Culbertson worked for the state of Alaska as a river ranger, boat ranger, and a backcountry patrol officer. Her husband, Willy Fulton, has over 25 years of experience flying tourists, mail, and medivacs throughout Alaska. Put these two together and you have the power couple of Kodiak Island. Though Jen doesn't remember their first meeting, Willy says he remembers flying her into Shuyak Island State Park when she was a park ranger. Fate would have them meet again several years later after Jen left the park service to start her own wilderness guiding service. Their love for nature and adventure drew them together and formed their new business, Kodiak Island Expedition. Kodiak has a 1.5 million acre wildlife refuge, plus a grocery store.

"I have no problem living in the Alaskan bush, but sometimes it's nice to have fresh produce," says Jen. The city of Kodiak is located on Kodiak Island, which is 100 miles long and the largest island in Alaska. Home to one of the top three fishing ports, the island boasts hundreds of boats and crab vessels, 12 shore-based processing plants, and the largest U.S. Coast Guard base in the country. Known as the Emerald Island, Kodiak is a magnet for wildlife enthusiasts looking to explore the beauty of the island's natural resources or for photographers wanting to capture the iconic Kodiak bear, the largest brown bear species in the world.

Kodiak Island Expeditions is distinctive among guiding services as they offer a tremendous amount of expertise in safely navigating the backcountry of Alaska. "As a guide, it is most important that you understand the animal. You have to respect what the bear is trying to tell you in order to keep your customers safe." Currently, they offer half-day and full-day bear viewing tours in Katmai National Park. Each tour includes two hours of flight time where Willy shares his love and history of the many hidden and special places that few visitors get to see.

On land, Jen guides groups to where the bears are, allowing visitors to get up close and personal, while at the same time respecting the bears' normal routines. During one guiding tour, the group was sitting on a log watching a mother bear and her cubs fish in a stream. Tired of fishing, or maybe just needing a break from caring for her offspring, the mother bear sauntered up to the group, sat down next to them on the log, and watched her cubs. "It was an incredible moment," says Jen. "Many people think there are bear attacks all the time in Alaska and really there isn't. To be this close to an apex predator is a humbling and awe-inspiring experience."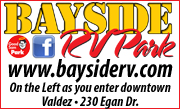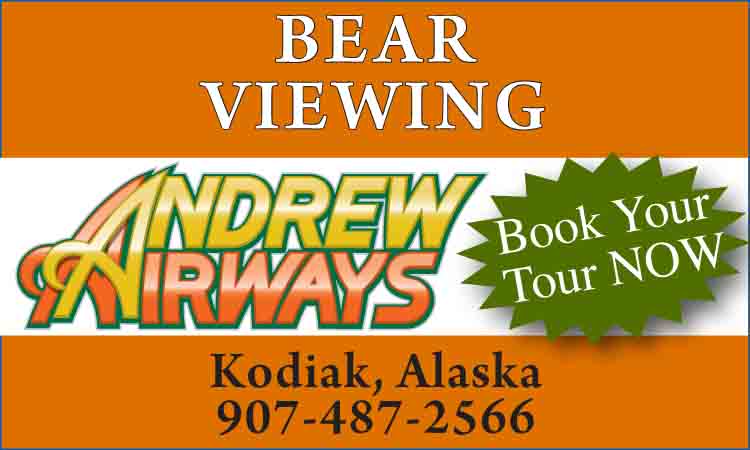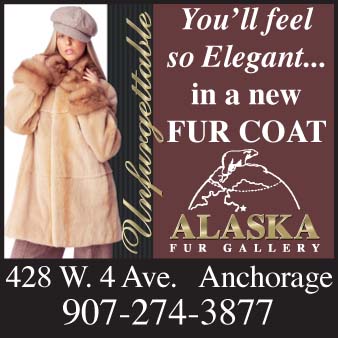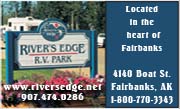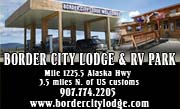 © 2023 Travel Guide. All rights reserved. No part of this site may be reproduced without our written permission.