Information Centers

Tourism Yukon operates six Visitor Reception Centers throughout the territory that are open from mid-May to at least mid-September. They provide literature, local information and maps for the convenience of the traveling public. Most of the centers are equipped with a touch-screen interactive information system that gives an overview of things you can see and do while touring the Yukon.

Watson Lake (867) 536-7469

Carcross (867) 821-4431

Whitehorse (867) 667-3084

Haines Junction (867) 634-2345

Beaver Creek (867) 862-7321

Dawson City (867) 993-5566.

Crossing the Border

Paperwork Citizens or permanent residents of the U.S. and Canada may cross the Canada/U.S. border either way without visas. You must carry proof of citizenship (a birth certificate or passport). Naturalized citizens or landed immigrants should carry the appropriate documents as proof of their status.

Children: Make sure you have your children's birth certificates and if you're separated/divorced, proof-of-custody papers or a letter from your spouse stating they are aware you are crossing the border with your child. Persons under 18 years (not accompanied by a parent) should bring a letter from their parent or guardian giving them permission to cross the border.

Pets: You must carry a rabies vaccination certificate signed by a licensed veterinarian if you are bringing hunting dogs, pet dogs or cats into Canada.

Firearms: Handguns are prohibited in Canada. For information on hunting firearms, see the Fishing and Hunting section below, or call (867) 667-3943.

On the Road

Gas is measured in litres in Canada: a litre is about a quarter-gallon. Distances are measured in kilometres; one kilometre is about 0.6 miles.

Insurance

All drivers must have a valid driver's license, proof of registration and insurance.


Safety

Headlights must be on at all times when driving Yukon highways. Drivers and passengers must wear seat belts; children under six must be seated in a prescribed car seat. Radar detectors are prohibited. Rental vehicles—including cars, vans, truck campers and motorhomes—are available in Whitehorse. Cars can be rented in Dawson.

Dollars and Cents

Banking services. Several major banks have branches throughout the Yukon: The Canadian Imperial Bank of Commerce; Toronto Dominion Bank; Bank of Montreal; Royal Bank of Canada; and Bank of Nova Scotia. Many have 24-hour automated teller service, with access to the Interac and Plus systems. Thomas Cook Foreign Exchange has an office in Whitehorse; while money exchange service (Western Union) is also available in Whitehorse and Watson Lake. Exchange rates between Canadian, American and international currencies are constantly in a state of fluctuation. As such, visitors are advised to check with local financial institutions/businesses to determine (a) the daily rate of exchange, and (b) where to go to receive the highest rate of exchange. Tax refund. Non-residents of Canada can obtain a refund on the national Goods and Services Tax paid on purchases of $100 or more (accumulated) on qualifying goods and accommodations. Applicants require original receipts and must apply within one year. Call 1-800-668-4748 for details. Traveler's cheques remain a safe bet and are accepted by most businesses.

Fishing and Hunting

Fishing. If you plan any kind of fishing—even the odd grayling by the roadside—you need a license, available at most sporting goods stores and other commercial facilities. A National Park Fishing License is required when fishing in any National Park. Hunting licenses and permits are required. You also must secure the services of a licensed guide for big game hunting. Licenses require a waiting period and can be obtained through the Department of the Environment, Field Services Branch, P.O. Box 2703, Whitehorse, Yukon Y1A 2C6. Phone: (867) 667-5221 Fax: (867) 393-6206.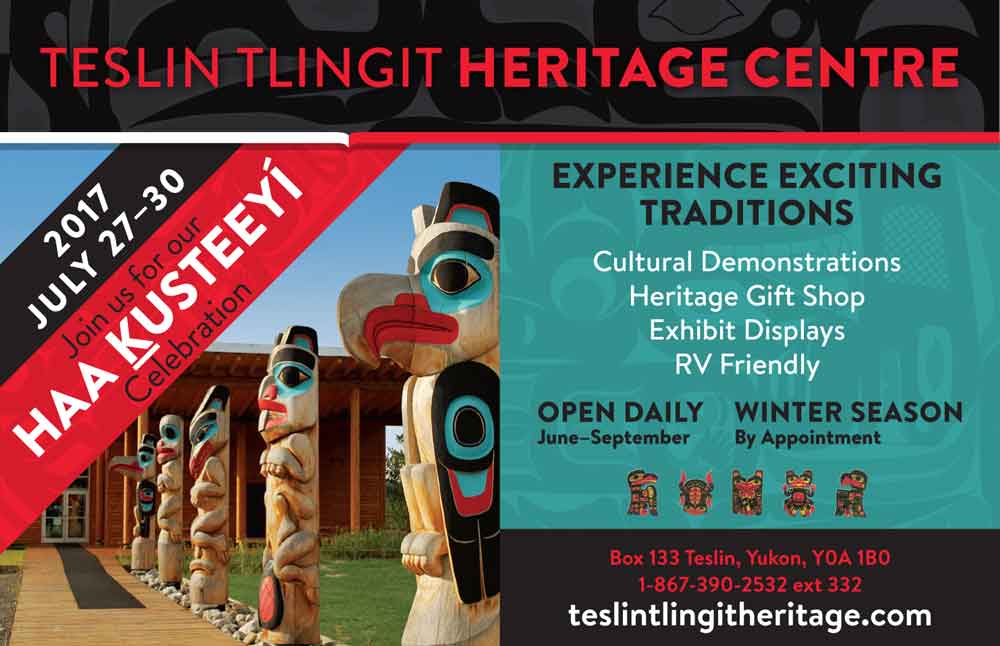 © 2023 Travel Guide. All rights reserved. No part of this site may be reproduced without our written permission.