Location: Highway 7, approximately 120 miles from Whitehorse, Yukon and 60 miles from Jakes Corner. Can be accessed only through the Yukon, via the Alaska Hwy, turn off at Jakes Corner onto Atlin Road. Population: 500. Visitor Information: Atlin Visitors Association, PO Box 365, Atlin, B.C., V0W 1A0; Phone: (250) 651-7522; Email: atlin.visitors@gmail.com; Website: www.atlinvisitors.net


Atlin is the town with a heart and history of gold. Set alone on the shore of the British Columbia's largest natural lake, this little community is surrounded by stately mountains, magnificent icefields and vast, mysterious wilderness.

Along the lake's western edge, the majestic Coast Range stretches to the north and south as far as the eye can see. There, snow-laden peaks keep silent watch over the entrance to Torres Channel, gateway to the incredible wilderness area that lies beyond.

Atlin Wilderness Park lies to the south, where rock combines with ice and water to form some of the most spectacular scenery found anywhere; one third of the Park is occupied by glaciers. One of the most prominent of these is Llewellyn, whose great tongues of ice melt into Atlin Lake, releasing the sediments that give it an unbelievable aquamarine hue.

Over a period of three years the Atlin Historical Society restored the Globe Theater to its original splendor and added a few modern amenities. Since the grand re-opening, the Theater has been used for slide shows, movies, plays, musical performances, readings and regular coffee houses featuring excellent local talent.

Besides incredible beauty and colorful, friendly folk, Atlin offers visitors a wealth of recreational opportunities. Here you can relive the Gold Rush by visiting the Atlin Museum, housed in a 1902 schoolhouse, pan for gold on Spruce Creek, stroll through the Pioneer Cemetery where weathered markers provide glimpses into Atlin's pioneer past, wander through the forlorn remnants of nearby Discovery, once a busy gold-mining town or walk the streets and peer through turn-of-the-century windows. And don't miss the graceful M.V. Tarahne, which in her glory days carried passengers and freight the length and breadth of the lake. Abandoned for fifty years and finally renovated by the Atlin Historical Society, she is open for entertainment, meals, weddings, conferences and daily tours. She rests on the Atlin waterfront, a symbol of a gracious era.

Hike along the Placer Creeks, climb a mountain, fish for lake trout and slippery grayling during a cruise on Atlin Lake at the very toes of soaring peaks and glaciers. Perhaps you'd prefer to picnic beside Pine Creek Falls, splash around with the kids in natural warm springs or canoe an isolated lake and camp on the water's edge.

Artists from all over attend the summer school for the arts and collectors choose from among the many pieces offered for sale by local artists.

Winter enthusiasts love Atlin for the cross-country skiing, snowshoeing, snowmobiling, icefishing and curling experiences it offers and because of its warm hospitality and cozy lodgings.

SPECIAL EVENTS:

Tea on the Tarahne: July

Dominion Day Parade, Games And Mini-Marathon: July

Quilt/Art Show: July

Arts and Music Festival: July

Fall Fair: August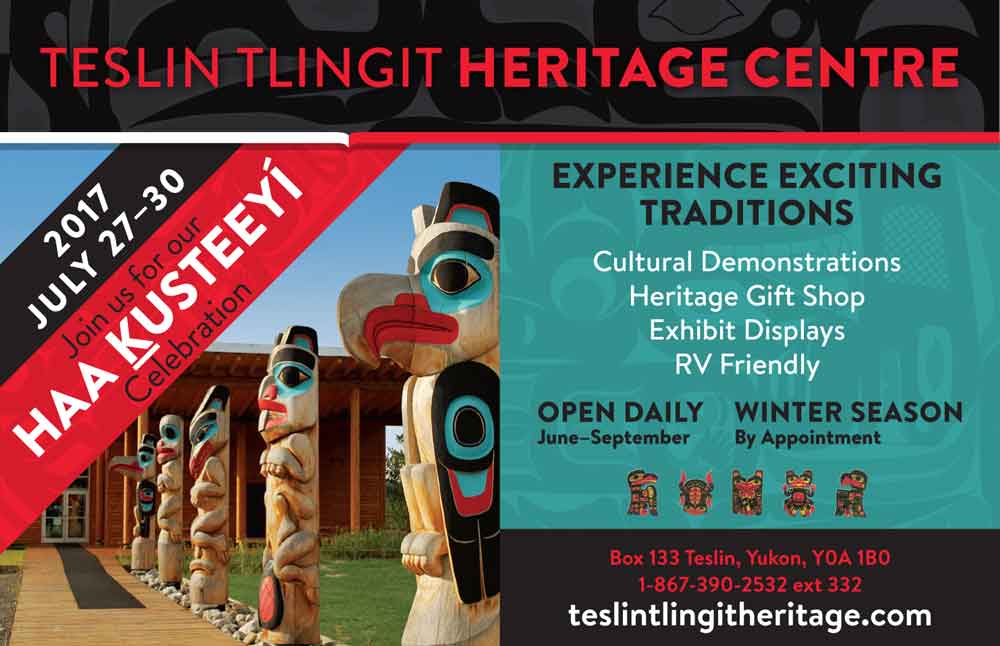 © 2023 Travel Guide. All rights reserved. No part of this site may be reproduced without our written permission.