Click Here for Alaska Ferry Schedule
Click Here for Web Cameras




Order the Travel Guide!
Note from the Publisher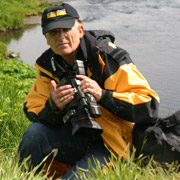 As Publisher of Travel Guide I have had the opportunity to visit many locations and talk with hundreds of people. I have frequented a variety of businesses, visited museums and off-the-beaten-track locations, and enjoyed many excellent restaurants. I have experienced Alaska from the air, bear viewing with Andrew Airways on Kodiak Island, traveled the sea on the Alaska Marine Highway to Southeast and Southwest Alaska, and driven up the Alaska Highway to Dawson Creek and north to Alaska. I would like to share with you our Travel Guide Web, plus if you would like to click here to see some of my favorite digital pictures and video captures, please enjoy...

Scott Graber Publisher
_________________________ _________________________
My Favorite Videos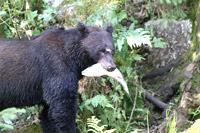 This mother bear is catching salmon, running up stream. Black Bears are seen at the falls near the AnAn Bear Observatory, near Wrangell, Alaska
Photo: Scott Graber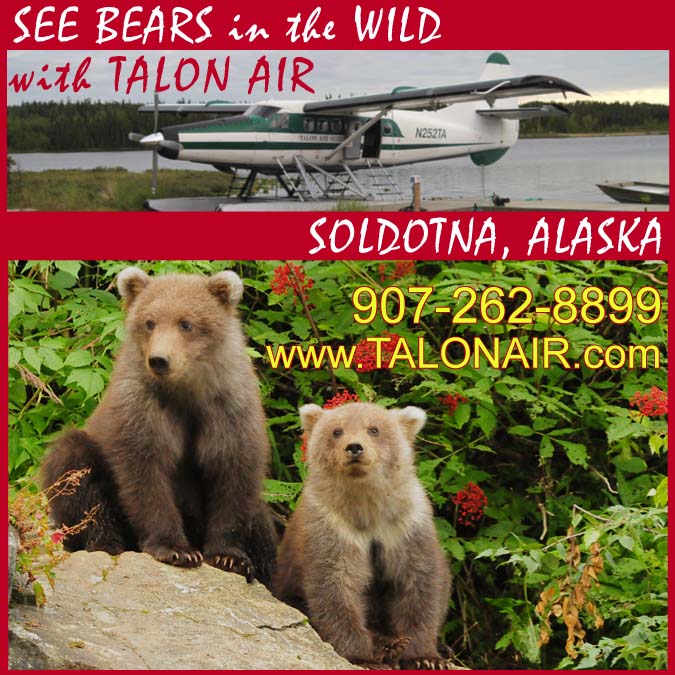 Travel with the publisher of Travel Guide to Alaska this summer. Scott Graber will guide through every step of this exciting road trip to: Alaska, Yukon, British Columbia, Alberta, and back to the Northwest USA this Fall. Scott plans to travel over 15,000 miles by road, air and the Alaska Marine Highway. Click Here To Follow Along!



_________________________________________________________________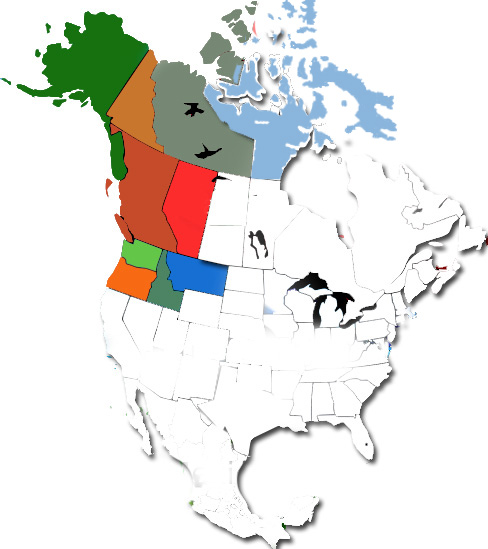 The Vacation Country TRAVEL GUIDE
is your best resource for current travel information on Alaska, Western Canada and the Northwest U.S. Our coverage of Alaska's six regions, the Yukon, Northwest Territories, British Columbia, Alberta, Washington, Oregon, Idaho and Montana features location editorial and history, scenic images, highway and regional maps, Alaska Ferry schedules, hotel and motel lodging, RV locations and complete information on travel services.
TRAVEL GUIDE covers the entire length of the Alaska Highway, from "Mile 0" in Dawson Creek, BC through the Yukon to Whitehorse and on into Alaska's Interior and the Far North. An invaluable resource for traveling the North, Travel Guide provides engaging travel information on major urban centers, unique out-of-the-way places, National Parks and the paradise of fjords and glaciers of Southeast Alaska's Inside Passage, with special fishing and wildlife viewing adventure editorial about Valdez, Homer and the Kenai Peninsula, Kodiak Island and Katmai.
Stretching from Prudhoe Bay on the Beaufort Sea and Dutch Harbor in the Aleutian Chain of Alaska to the Ice Roads of the Northwest Territories, through Western Canada to Glacier and Yellowstone National Parks in Montana and the beautiful Oregon and Washington coasts, Travel Guide is an excellent, exciting vacation planning guide that is the only one of its kind with such extensive coverage in one publication.


Featured Ads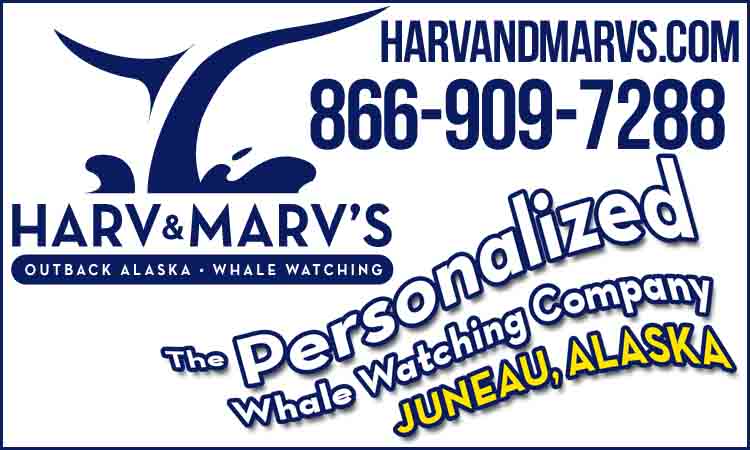 Alaskan Women in Business
Alaska Fur Gallery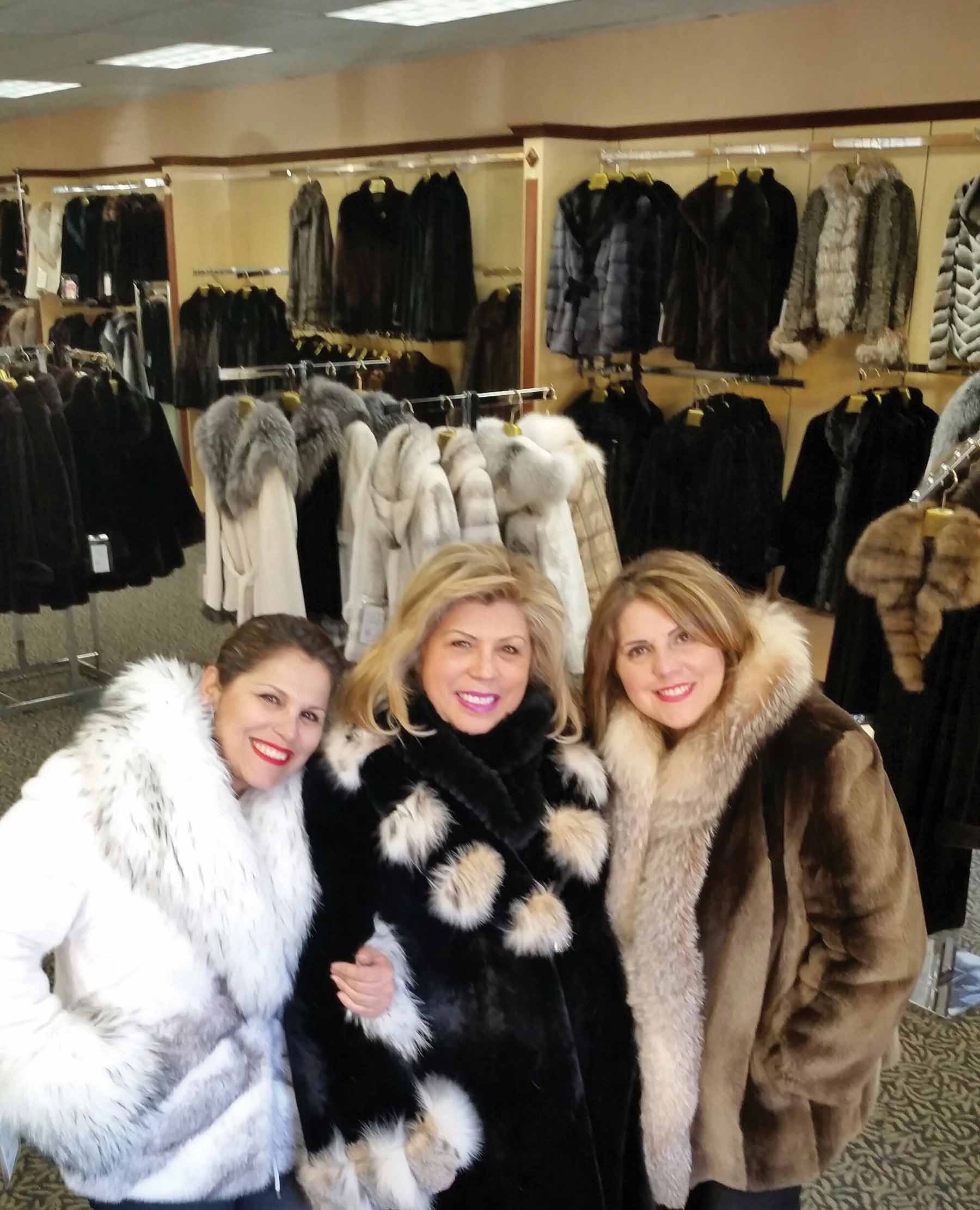 In 1965, Hiram and Blanca Hernandez left Mexico to come to Alaska. Already 2nd generation furriers, they wanted to see what the Great Land had to offer. They established a retail store along with his brother and put down roots in the Anchorage community, where they would raise their family. That family would consist of seven children; four boys and three girls.
The three girls – Miriam, Magdalena ("Malena") and Patricia spent their days after school working at the family fur store, becoming 3rd generation furriers, all the way through their high school days at East Anchorage High. They all swore that they would never be in the family business, instead choosing after high school to take separate paths. Miriam married and moved to Michigan, Malena went to college and traveled and Patricia worked for an airline and moved to California. After a time of exploring their different career paths they all realized that what they really wanted and needed in their lives was the family business after all.
In 1988 the Alaska Fur Gallery was established in Anchorage and by 1990 all of the siblings were a part of the venture. In 1991 the Alaska Fur Gallery set up their store in Juneau, Alaska and by 1994 had built their own buildings in Juneau. In 1995 they opened another location in Skagway, Alaska and since that time have had locations in Ketchikan, Sitka, and Denali, Alaska; along with locations in Vail and Breckinridge, Colorado; Sun Valley, Idaho; Park City, Utah and Vancouver, Canada.
Click here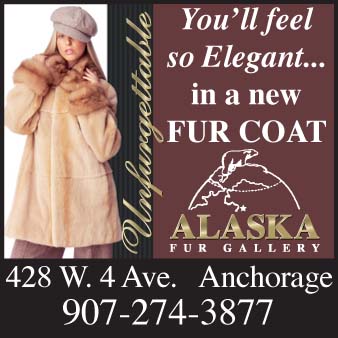 © 2018 Travel Guide. All rights reserved. No part of this site may be reproduced without our written permission.