Location: At junction of Hwy 29 and Hwy 52; 55 miles southeast of Chetwynd; 72 miles south of Dawson Creek. Population: 2,500. Visitor Information: Tumbler Ridge Visitor InfoCentre, 265 Southgate; Phone: (250) 242-3123; Email: tourism@dtr.ca; Website: www.TumblerRidge.ca. Geopark Website: www.TumblerRidgeGeopark.ca


Incorporated in 1981, the town of Tumbler Ridge was carved out of the wilderness in order to accommodate metallurgical coal mining activities in the area. Though still a new community, the lovely town offers many social amenities one would expect to find only in older, longer established communities.


The area is an outdoor enthusiast's paradise, where wildlife abounds and the rivers team with trout and arctic grayling. Monkman Park is an unspoiled wilderness only an hour's drive from Tumbler Ridge, where visitors marvel at spectacular Kinuseo Falls, higher than Niagara and just one of countless waterfalls throughout the Tumbler Ridge area. Jet boat tours are available daily during the summer, upstream from Tumbler Ridge to Kinuseo Falls or downstream to Murray Canyon and Tepee Falls. In the heart of the Park, the Cascades are a series of waterfalls that can be reached by following the Monkman Memorial Hiking Trail to kilometer 13 from Kinuseo Falls. The trail itself is 63 kilometers long and passes through breathtaking scenery to Hobi's Cabin near Prince George. It is for experienced hikers only and follows the route of the Peace Region farmer Alex Monkman, in his attempt to build a road to Prince George in the mid-1930s. Monkman offers over 40 rustic campsites.


The Dinosaur Discovery Gallery, located with the Peace Region Paleontology Research Centre at 255 Murray Drive, focuses on the wealth of dinosaur finds which first started to come to light in 2000, when two boys stumbled on sets of fossilized Ankylosaur prints along the banks of Flatbed Creek just below Tumbler Ridge. Tours are available to two dinosaur trackway sites and include an evening lantern tour to experience those tracks best viewed with low angle light cast over them. Hundreds of dinosaur bones unearthed in the area are by far the oldest in Western Canada and have led to Northeast BC becoming known as a paleontological hotspot. In 2017, British Columbia's first dinosaur skull was discovered on the edge of the town.


The Tumbler Ridge UNESCO Global Geopark is one of only three UNESCO supported, internationally significant geoparks in North America, encompassing 34 accessible geosites designated within 1600 km2. The geopark is a world class wilderness destination for hiking, caving, climbing, viewing glorious waterfalls and experiencing dinosaur fever.


There are trails and experiences in Tumbler Ridge that cater to a range of interests, duration, levels of ability and fitness. The impressive 90,000-square-foot Tumbler Ridge Community Centre offers an aquatic centre, hockey arena, curling rink, gym, racquet ball courts, climbing wall, library, licensed café, art gallery and indoor playground. The Centre also houses the free Tumbler Ridge Display Gallery, where you can investigate local natural and human history, coal mining, and displays featuring waterfalls, dinosaurs and local flora and fauna.


Open year-round and located conveniently in the downtown core, the beautiful Visitor Information Centre is an ideal meeting place where knowledgeable staff provide information on all there is to see and do.


Tumbler Ridge is home to a 9-hole, par 36 public golf course complete with pro shop, driving range, putting green, seasonal restaurant and clubhouse. RV sites are also available with 30 amp hook-ups. Other campsites include Lions Campground with 43 rustic sites and Monkman RV Park with 54 sites offering full hook-ups, showers and laundry.


Now in its 21st year, the 20 km mountain marathon known as the Emperors Challenge covers a wild route through stunning mountain terrain the weekend of August 10th, 2019.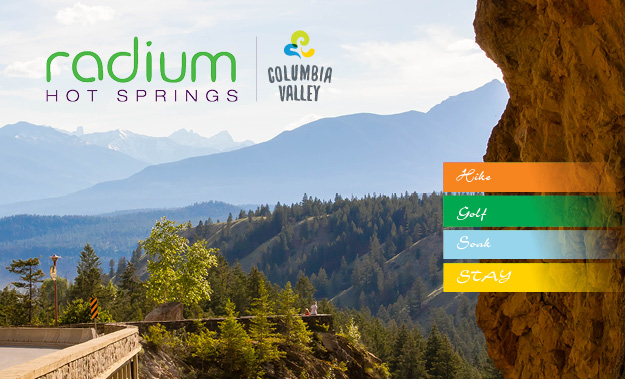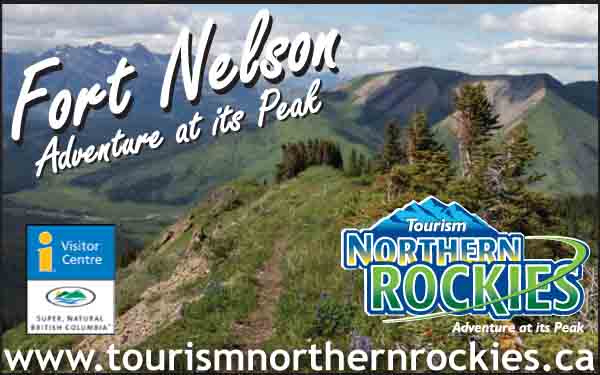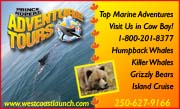 © 2020 Travel Guide. All rights reserved. No part of this site may be reproduced without our written permission.