Location: At junction of Hwy 29 and Hwy 52; 55 miles southeast of Chetwynd; 72 miles south of Dawson Creek. Population: 2,500. Visitor Information: Tumbler Ridge Visitor Centre, 265 Southgate; Phone: (250) 242-3123; Email: info@tumblerridgegeopark.ca; Website: www.TumblerRidge.ca. Geopark Website: www.TumblerRidgeGeopark.ca


Tumbler Ridge is home to the Tumbler Ridge United Nations Educational, Scientific and Cultural Organization (UNESCO) Global Geopark, a designated area with sites and landscapes of international geological significance. One of five Global Geoparks in Canada and the only one in western North America, the Tumbler Ridge Geopark comprises 34 accessible geosites that include mountain peaks and glaciers, waterfalls and canyons, alpine meadows, caves and karst formations, and dinosaur trackways and fossils. Dozens of hiking trails and countless ATV, snowmobile and mountain bike trails lead to special places and significant discoveries are still being made every year. The Geopark will be hosting its third annual Fishing Derby on July 2-4, 2021.


Tumbler Ridge is a dream destination for outdoor enthusiasts with accessible year-round recreation opportunities for all ages, interests and abilities. Nearly 8500 km2 (5300 mi2) of provincial parks and wilderness areas enshrine a huge variety of landscapes, vegetation and wildlife. Monkman Provincial Park is truly a wilderness jewel, with a staggering 62,867 hectares (155,353 acres) of scenic splendor. This enchanting back country is full of rugged peaks, forested valleys, thundering waterfalls and glacial lakes. This area is a popular spot for camping, swimming, fishing, hiking, wildlife viewing and photography. Spectacular jet boat tours are available daily during the summer, upstream from Tumbler Ridge to Kinuseo Falls or downstream to Murray Canyon. Taller than Niagara, breathtaking Kinuseo Falls on the Murray River is 68.5 m (225 ft) tall. For experienced backcountry hikers, a 24km/15 mile trek into the heart of Monkman Provincial Park will bring you to the Cascades - a dazzling series of ten waterfalls on Monkman Creek. A trail and campsites have improved access to this remote area.


Tumbler Ridge has an impressive motorized and non-motorized biking scene, offering everything from paved road biking along well maintained local highways to off-road and mountain biking on a network of trails and unmapped mountain terrain.


Now in its 23rd year, the Emperor's Challenge (August 7th, 2021) is the world's toughest and most beautiful half-marathon and the biggest off-road running event in British Columbia. The race over the top of Babcock Mountain and its panoramic views of the Northern Rockies is a thrilling mix of alpine, forest and rock scenery. Please check www.emperorschallenge.com for up to date information.


Incorporated in 1981, Tumbler Ridge was originally carved out of the wilderness in order to develop metallurgical coal mining activities in the area. Oil and gas, forestry and clean energy have followed in the region, and today the town relies on a diverse economy. 2021 is a big year for Tumbler Ridge as they celebrate their 40th birthday with socially distanced events and activities planned throughout the year.


The Dinosaur Discovery Gallery, located at 255 Murray Drive, focuses on the wealth of dinosaur and other palaeontological discoveries which first came to light in 2000, when two boys stumbled across a series of fossilized Ankylosaur prints along the banks of Flatbed Creek just below Tumbler Ridge. Tours are available to two dinosaur trackway sites and include an evening lantern tour to experience those tracks best viewed in the evening with low angle light. Hundreds of dinosaur bones unearthed in the area are by far the oldest in Western Canada and have led to Northeast BC becoming known as a paleontological hotspot. The gallery exhibits over 300 million years of palaeontological history.


The impressive 90,000-square-foot Tumbler Ridge Community Centre offers an aquatic centre, hockey arena, curling rink, gym, racquet ball courts, library, restaurant, art gallery and indoor playground, as well as the free Tumbler Ridge Museum, where you can investigate local natural and human history.
Tumbler Ridge is home to a 9-hole, par 36 public golf course. 30-amp RV sites are available there and at Lions Campground with 40 rustic sites and Monkman RV Park with 55 sites offering full hook-ups, showers and laundry.

Open year-round and located conveniently in the downtown core, the beautiful Visitor Centre is an ideal meeting place where knowledgeable staff provide information on all there is to see and do in this impressive area.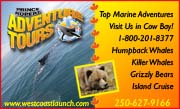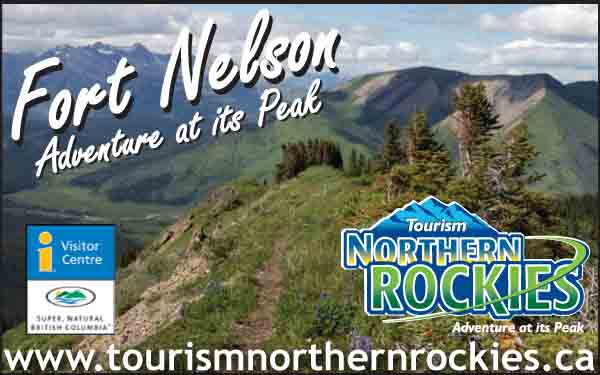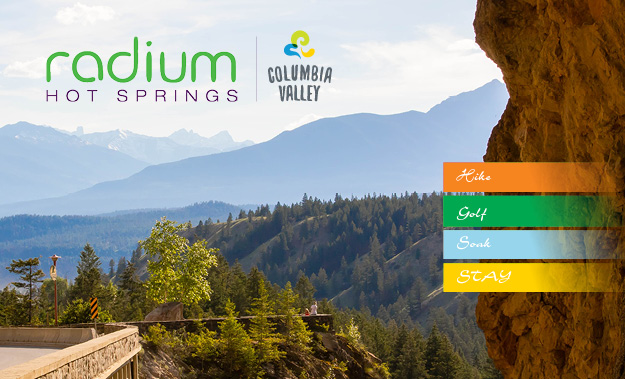 © 2023 Travel Guide. All rights reserved. No part of this site may be reproduced without our written permission.