Majestically bordered by the Peace River on the west and south, entering the Municipal District of Fairview for the first time over the unique Dunvegan Bridge and descending into the Peace River Valley is a memorable experience. Historical Dunvegan Provincial Park and Maples Park bracket both sides of the Dunvegan Bridge, located 16 miles south of the town of Fairview on Highway 2. In both parks the visitor may investigate numerous stories about the fascinating history of this area, one of the first to be settled in the region. Along with great camping and picnic facilities, there are adjacent commercial gardens and gift centres to explore.

Pratt's Landing and Elk Island Park are also located on the shores of the Peace River. Developed and maintained by committed community groups, they provide exceptional camping experiences. The town of Fairview is easily accessed from anywhere within the Municipal District and offers restaurants, retail shops, medical services, a recreation center and indoor swimming pool for all the visitor's shopping and service needs.


During the year there are many activities to take part in, including the Fairview Amateur Rodeo in July and the North Peace Bracket Racing Association drag races throughout the summer. Bluefest is an exciting variety music festival for all ages, held in the Hamlet of Bluesky, located 5 miles east of the Town of Fairview.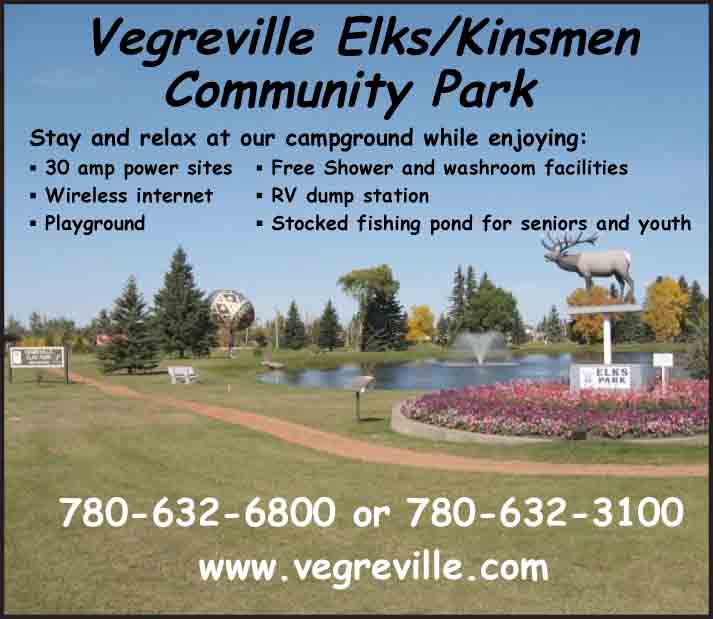 Fairview Municipal District
Business Directory
Travel Services
Alberta SW

© 2023 Travel Guide. All rights reserved. No part of this site may be reproduced without our written permission.