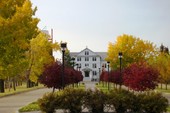 Location: East central Alberta, 100 km southeast of Edmonton on Highway 13, which connects to the Highway 2 Edmonton-to-Calgary corridor 60 km to the west. Edmonton International Airport is located 70 km northwest of Camrose via Highways 21 and 625; Highways 26 and 56 also terminate in Camrose from the east and south. Population: 17,200. Visitor Information: Visitor Information Centre and Tourism Camrose, 5402 - 48th Ave. Camrose, AB T4V 0J7; Phone: 780-672-4217 and 780-672-4255; Website: www.tourismcamrose.com


Almost every community on the Boomtown Trail drive from Strathmore to Camrose features original buildings from the railroad boom era of small town Alberta. Dozens of great campgrounds dot the area, along with several wonderfully preserved nature areas. From beautiful lakes to the Badlands, you'll want to take in all the remarkable scenery of the region.


Enjoy a picnic at one of the many parks in Camrose or take a stroll on the 21 km of paved walks around beautiful Mirror Lake and through Bullrush Park, home to many species of birds and animals including majestic trumpeter swans. In summer months, the 92-foot-long Mirror Lake Express Train maneuvers its cargo of children of all ages up and down the lake trail.


Rediscover the past in historic downtown Camrose, with storefront facades known as "boom-town" architecture restored to their original glory. Built in 1910, the beautifully refurbished Bailey Theatre is the oldest surviving theatre in Alberta and still stands in its original location on Main Street. Take a tour, catch musical and dramatic events or Monday night movie classics.


Camrose and District Centennial Museum showcases several turn-of-the-century buildings and hundreds of "way-of-life" artifacts, while the Camrose Railway Museum and Park offers a window into history with fascinating displays and fun activities. Take time for tea and dessert, then stroll through the railway gardens which are reminiscent of early gardens built throughout western Canada to impress and inspire train-borne pioneers with the grand potential of this new land to grow produce. Both museums are open May to September.


Golfers will appreciate the beautiful Camrose Golf Course, established in 1929 with tree-lined fairways situated along the banks of Mirror Lake. There are more than twenty golf courses located within an hour's drive from Camrose.


Camrose has great fun with many annual events including Jaywalkers Jamboree sidewalk sales and midway rides; the purple martin festival; Canada Day celebrations of picnics, music and fireworks; the largest outdoor country music festival at Big Valley Jamboree; and Founders Day Festival to celebrate the town's historic fore-fathers. Camrose also hosts provincial and national level sports events.


Ever since the 1908 Camrose summer fair became a major social event, Camrose Regional Exhibition has been a hub of activity, where a wide variety of events take place on nearly a daily basis. The CRE is the largest major center on Highway 13, serving Central Alberta to the Saskatchewan border.


Camrose Exhibition Trail RV Park, located just off Highway 13 East on the Exhibition grounds adjacent to Camrose Resort Casino, provides a great place full of country charm and hospitality for campers to park and attend events and activities or explore the many interesting sights in and around Camrose and the Boomtown Trail.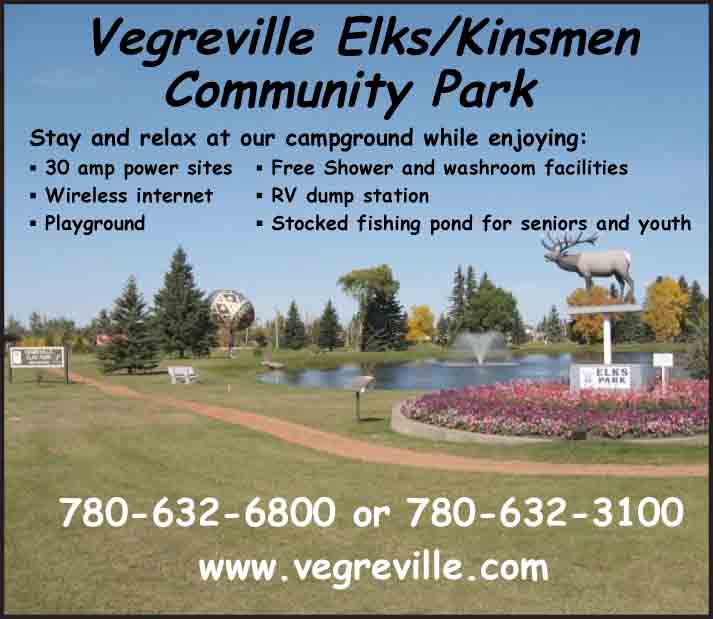 Camrose
Business Directory
Travel Services
Alberta SW

© 2023 Travel Guide. All rights reserved. No part of this site may be reproduced without our written permission.