Location: On the Oldman River in southern Alberta, at the junction of Highways 3 and 36; 98 km (60 miles) north of US border; 52 km (32 miles) east of Lethbridge; 117 km (73 miles) west of Medicine Hat; 258 km (160 miles) southeast of Calgary. Population: 8400. Visitor Information: Taber and District Chamber of Commerce, 4702-50 Street; Phone: (403) 223-2265; Email: taberchamber@gmail.com; Website: visittaber.com or growingintaber.ca



Taber is a vibrant community surrounded by rich farm land in the heart of southern Alberta, recently named the 6th friendliest community in Canada by Expedia.ca.

The area was originally homesteaded in the late 1890s. Mormon settlers arriving in 1903 established the railroad hamlet generally believed to be named after Mount Tabor in the Holy Land, although it may derive from the first portion of the word "tabernacle." Coal was mined near the town, then shipped to Medicine Hat on steamers and narrow gauge railway. While the 1920s saw a dramatic decline in mining activity, major economic recovery occurred in the following decade due to extensive development of irrigation in the formerly dry region.


Visitors can learn all about southern Alberta's agricultural history at the Taber and District Irrigation Impact Museum. Taber corn is famous throughout Canada for its remarkable natural sweetness and early harvest. The town is also home to many major agri-food processing industries.


The Taber Golf Club is known for its 18 challenging holes, while the Aquafun Centre offers three pools, a 200-foot water slide, play lagoon, rapids channel, sauna, steam room and hot tub. In addition to peaceful walking trails, lovely city parks and an exciting dog park, the town's latest recreational facility is a world-class skate park. Camping, fishing and hiking opportunities also abound in this area of the Canadian Badlands. Archaeological discoveries made near Taber include a species of extinct buffalo and the so-called "Taber child" skeleton.


The town goes all out for Canada Day celebrations and hosts their pro rodeo at that time. The famous three-day Cornfest is the largest free family festival in Western Canada, celebrated in August with a parade, live entertainment, midway, rodeo, car show, fireworks and beer gardens.

Pheasant Festival is held every October to celebrate the outdoors while increasing awareness of wildlife and habitat conservation. It is one of the largest hunting festivals in Canada with approximately 5,000 pheasants released in the area and drawing approximately 700 hunters from all over North America. A special novice hunt is held for new hunters and other activities include a culinary event and a scotch tasting open to all.


Visitors to Taber will find a variety of lodging and dining options and a wide range of travel services.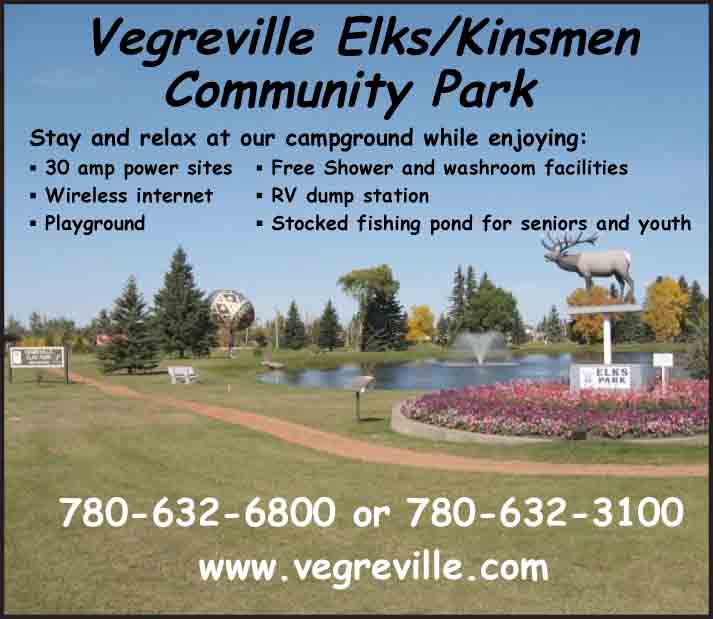 © 2023 Travel Guide. All rights reserved. No part of this site may be reproduced without our written permission.