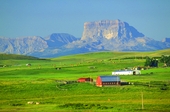 Location: Alberta Hwy 2, 32 miles north of Glacier National Park, Montana, 25 miles east of Waterton Lakes National Park, 40 miles south of Fort Macleod, 47 miles southwest of Lethbridge. Population: 3,500. Elevation: 3,776 feet. Visitor Information: Tourist Information Hut, on Main Street at the Lee Creek Bridge and at the Remington-Alberta Carriage Centre.


Cardston is located where the vast sea of grass which is the Great Plains laps at the foot of the Rocky Mountains, only thirty-two miles north of the eastern terminus of the Going-to-the-Sun Highway in Glacier National Park, Montana.

The lovely town is the site of the first Mormon temple built outside of the United States, completed in 1923. Elsewhere, a statue of Fay Wray commemorates the locally born actress who co-starred with a mechanical gorilla and the Empire State Building in the 1933 film King Kong.

Declared the "Best Indoor Attraction in Canada" in a nationwide competition sponsored by the Government of Canada, The Remington Carriage Museum is the largest museum of horse drawn transportation in North America, displaying over 250 carriages, buggies, wagons and sleighs. The Carriage Association of America calls the Remington Museum, "the most spacious and best equipped purpose-built carriage museum in the world". A statue of locally born, world-renowned jockey George Woolf and his most famous mount, Sea Biscuit, grace the grounds of the museum.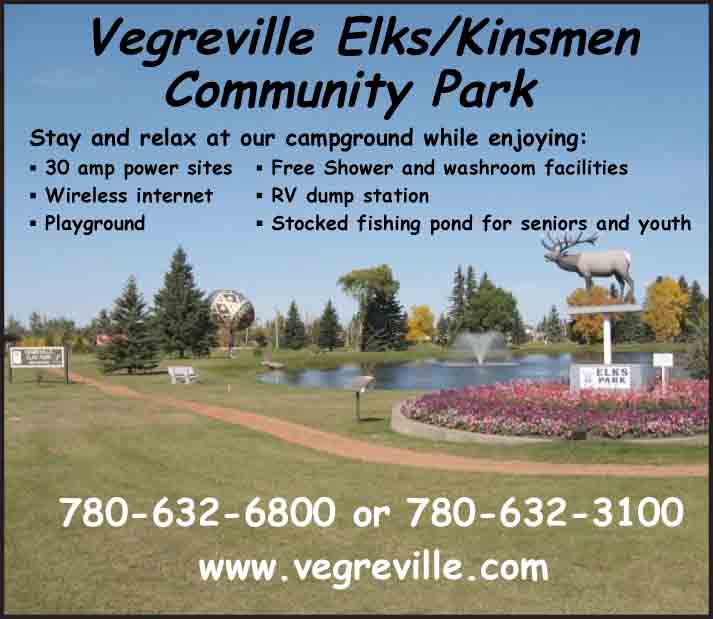 © 2023 Travel Guide. All rights reserved. No part of this site may be reproduced without our written permission.