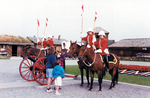 Location: Hwys 2 and 3; 32 miles west of Lethbridge; 31 miles east of Pincher Creek, 38 miles north of Cardston. Population: 3,200. Visitor Information: www.fortmacleod.com




With an historical background dating back to 1874, Fort Macleod is the oldest settlement in southern Alberta. The crossroads of travel in Southern Alberta that once hosted Indian encampments, wagon trails and buffalo grazing grounds, this picturesque western town stands in view of the Porcupine Hills and majestic Rocky Mountains, offering all the amenities of a modern city and providing complete visitor services.


Established as a North West Mounted Police barracks and trading post, this area originally known as Blackfoot Crossing gradually took shape alongside the Oldman River, named for the "Grandfather" of Blackfoot mythology. A Wilderness Park on the other side of the Oldman bridge is a nature preserve, filled with wildlife and native plants. Located on the west-bound one-way, you can't miss the NWMP Fort Museum, open during the summer months. The faithful replica of the original fort provides historical re-enactments and beautiful historical exhibits.


Dotted with gift shops and antique stores, Fort Macleod's Main Street is one of only two Provincial Historic Districts. The stone and brick buildings represent the architecture of the early 1900s. Many films have used this backdrop to shoot feature films. The Empress Theatre, known as the "Jewel of the West," is the oldest continually operating theatre in Western Canada, hosting live performances and current movie releases. Take a walking tour to learn about the bullet holes in the giant art nouveau mirror over the bar in the Silver Grill or Eddy the ghost of the Empress Theatre.


In 1890, the first golf course between Winnipeg and the West Coast was built here and is still in operation, with old wagon trails, buffalo wallows, sand traps made by sheep and cattle and buffalo bones from the blizzard of 1898. The Prince of Wales golfed on this course in 1924.


Visitors can enjoy classic car shows, film festivals, rodeos, live entertainment, art, antique and quilt shows. The end of November is the start of Christmas craft fairs and the largest Santa Claus Parade in western Canada. Ten thousand people line the streets for this incredible undertaking showcasing marching bands, floats, clowns, horse-drawn carriages and a procession of First Nations riders in full regalia.

Just west of Fort Macleod, Head-Smashed-In Buffalo Jump showcases how the Blackfoot people hunted buffalo for over 6,000 years. It was designated a World Heritage Site by UNESCO in 1981.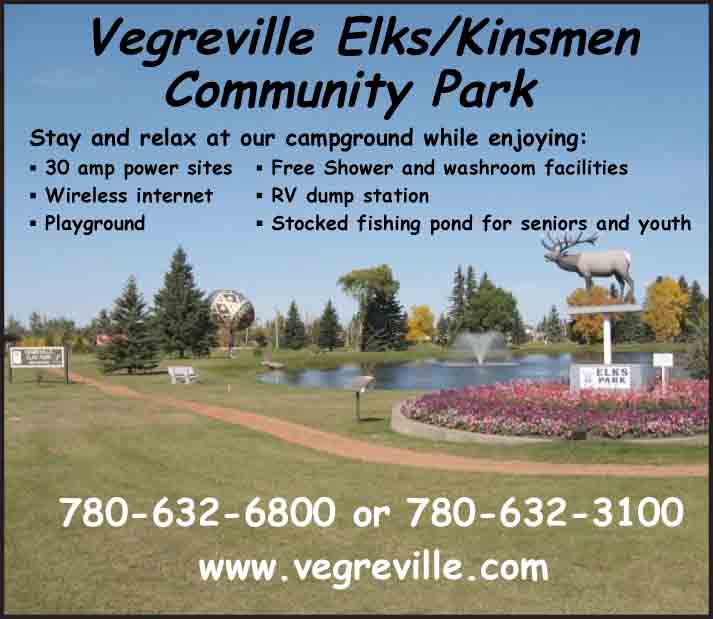 Fort Macleod
Business Directory
Travel Services
Alberta SW

© 2023 Travel Guide. All rights reserved. No part of this site may be reproduced without our written permission.