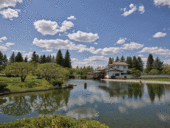 Location: At the junction of Highways 3, 4 and 5; 166 km (104 miles) west of Medicine Hat; 57 km (34 miles) east of Fort Macleod; 217 km (135 miles) southeast of Calgary. Population: 65,500. Visitor Information Centre: Chinook Country Tourist Association: Rest Area and Main Information Centre, open year round, 2805 Scenic Drive, Lethbridge, AB T1K 5B7; Phone: (403) 320-1222. Brewery Hill Information Centre on Highway 3 west of city. Toll Free: (800) 661-1222. Email: info@chinookcountry.com.



Located in the heart of beautiful southwestern Alberta, Lethbridge offers an endless variety of recreational activities and significant attractions.

Nestled in the Oldman River Valley, the Helen Schuler Nature Centre has been providing a wide range of dynamic nature interpretive programs since 1982, designed to help children and adults discover all that the local natural environment offers.

The award-winning Sir Alexander Galt Museum is a vibrant gathering place showcasing the history and culture of southwestern Alberta. Fort Whoop-Up National Historic Site commemorates the legacy of the NWMP, Aboriginal people, courageous pioneers and colorful characters who shaped Western Canada. The notorious whiskey fort has been reconstructed near the original site on the river.

Established in 1967 as a symbol of international friendship, Nikka Yuko Japanese Gardens reflect the magnificent mountain and prairie scenery. The structural components of the garden were handcrafted in Kyoto, including the teahouse, bell tower, azumaya shelter, gates and bridges built of aromatic yellow cypress, the bronze friendship bell, stone pagoda and lanterns. Nikka Yuko hosts unique events throughout the year such as performances for the Lethbridge Jazz Festival, Golden Week, Toro Nagashi, Summer Festival, and the popular Winter Light Festival. Be sure to visit on Canada Day for Japan-Canadian programing all day and watch the fireworks from the best spot in the garden.

Nikka Yuko also serves as a gathering place to celebrate Japanese and Canadian art and culture. Partake in a tea ceremony, enjoy drumming and dancing, garden and history tours, a Sunset Sake and culinary experience, reflexology or yoga, and a variety of Japaenese arts.

Smell the yellow cypress (Hinoki) as you enter the garden, feel the breeze on the pavilion deck as you relax to the sounds of a waterfall. Experience Nodate, an open-air tea service, or partake in a tea ceremony and savor Japanese matcha green tea. The gracious staff can dress you in a Yukata, traditional Japanese daily wear and snap the perfect photo. Let your energies soar to the beat of a Taiko drum and relax while watching the colorful Minyo dancers performing in the garden. Ring the friendship bell and listen as the sound travels across scenic Henderson Lake.

Take part in a daily garden tour, which depart every hour beginning at 11 am until an hour before closing (excluding noon) or book a private tour for an in-depth look at the garden and its history. The Horticultural Experience is guided by expert gardeners and explores how a Canadian garden was created using Japanese style, design, aesthetic and philosophical ideas. The Japanese-Canadian Experience is led by a local historical expert and provides a detailed understanding of why the Garden became a tribute to those with Japanese ancestry in southern Alberta. Hear about the internment camps and pre-war Japanese settlements.

For the ultimate in relaxation and meditation, book a Sunset Sake experience to try a variety of sake paired with culinary samples from Japan, a reflexology session to unwind in the garden, or join a yoga class in a picturesque setting.

While you're in the garden, be sure the try the variety of arts and crafts that come from or are influenced by Japan, such as origami, calligraphy, fan, lantern and kite decorating, doll making and more.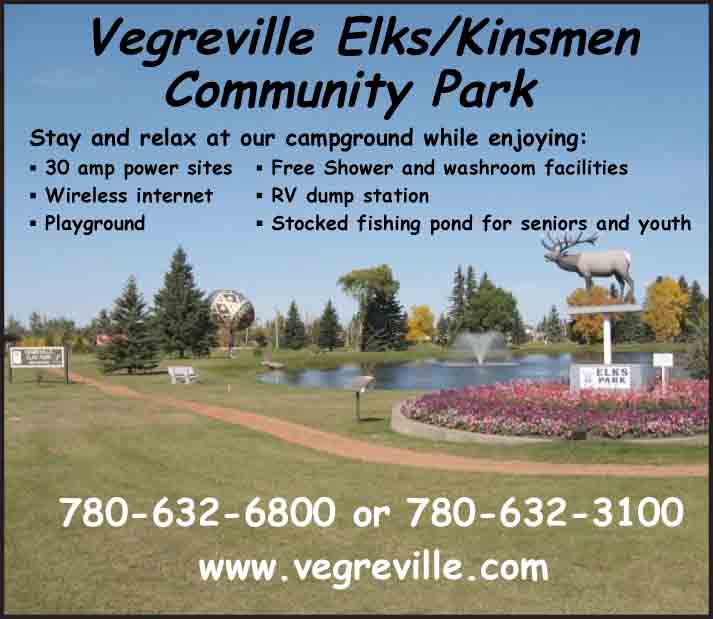 © 2023 Travel Guide. All rights reserved. No part of this site may be reproduced without our written permission.