Location: Highway 4 at junction with Hwy 36; 24 miles north of Coutts/US border and 39 miles south of Lethbridge. Population: 379.


Warner is the home of impressive Devil's Coulee Dinosaur Heritage Museum, which showcases the 1987 paleontological find (initiated by a young local girl before being completed by a crew from the Royal Tyrrell Museum) of an extensive, nearly complete nesting site of Hadrosaur (duckbill) dinosaurs. The Museum features a Hadrosaur nest and embryo, ancient fossils, dinosaur models and a mural depicting dinosaurs caring for their young. See the dinosaur egg site first hand on a two-hour tour into Devil's Coulee. Learn how to identify fossils in their original setting and discover the geological forces that shaped the coulees.

In the Heritage Gallery visitors can explore the more recent past through artifacts and stories from the early days of the Warner region. Move through the time of the settlers and both World Wars and learn about the First Special Service Force, an elite fighting brigade of World War II. The "Women's Days of the Week" display depicts the importance of a woman's role in creating and maintaining a new community in the early 1900s.

Museum hours are 9 AM to 5 PM, Tuesday through Saturday, also open on holiday Mondays, from May long weekend to September long weekend and by appointment in the winter. Site tours run at 10 AM and 1 PM on Saturdays only in May and June, and daily in July until closing date. Pre-booking is appreciated for Site Tours. Devil's Coulee Dinosaur Museum can be contacted at Phone: (403) 642-2118; Email: dinoegg@telusplanet.net; PO Box 156 Warner, Alberta TOK 2L0; Physical Address: 300 County Road in Warner; Website: www.devilscoulee.com

Two campgrounds near Warner provide space and/or hookups for tents, tent trailers, recreational vehicles and 5th wheels.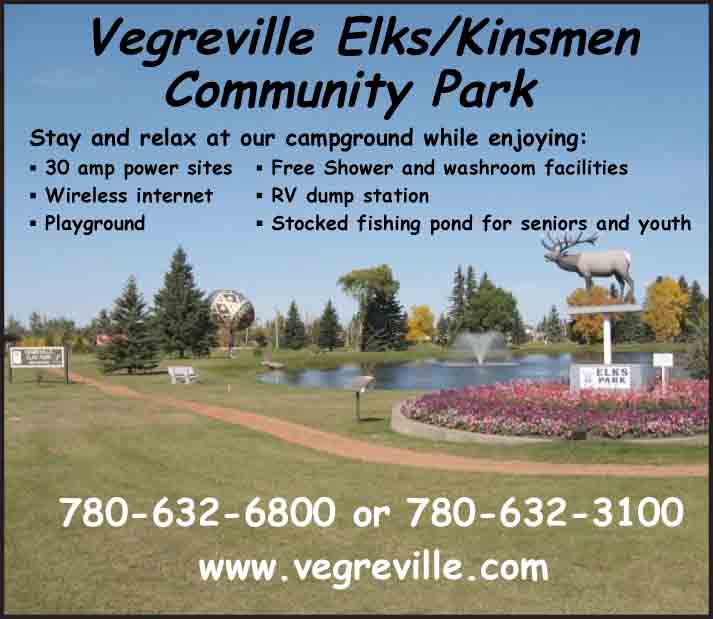 Warner
Business Directory
Travel Services
Alberta SW

© 2023 Travel Guide. All rights reserved. No part of this site may be reproduced without our written permission.