Location: Northeast Alberta about 70 miles (120 km) northeast of Edmonton, on Hwy 28. Population: 3900. The County encompasses the Town of Smoky Lake (population 1000), villages of Waskatenau and Vilna, and two Métis settlements of Buffalo Lake and Kikino. Visitor Information: Tourist Information Centre in Smoky Lake historic CNR station; Phone: (780) 656-3674; Website: www.smokylakeregion.ca


The Smoky Lake region is home to some of the most impressive natural areas in the province, offering exceptional camping, fishing and hiking. Experience walking, wagon and cycling adventures as well as snowmobile, ATV and horseback riding on the Iron Horse Trail, a remarkable, 170-mile long multi-use recreational corridor named for its former use as a railroad. Because the corridor has been in existence for almost 100 years, the ecology of the Trail is relatively untouched, running through mixed wood forest, farmland, across streams and rivers and skirting lakes. There are eighteen railroad trestles, those marvels of engineering that have stood the test of time. For golfers, the Smoky Lake and Vilna 9-hole courses provide for a scenic and popular challenge.


The County's rich history, including a strong Métis and Ukrainian presence, dates back to the early 1900s with many historical sites and points of interest. Local cultural facilities include the Smoky Lake Museum and the Town's Historic CNR Station Museum. Also be sure to visit the Bellis Natural Area, Kubasa Canyon, Victoria Trail, Fort Victoria, Métis Crossing Museum and Historic Village and Vilna's Historic Main Street.


The County enjoys many annual events, including the Warspite Farmers Day Weekend Celebration the second weekend in June, Smoky Lake Stampede over the August long weekend, the Victoria Trail Fair in Waskatenau every August, Vilna Boomtown Days the 3rd weekend in August, Fort Victoria Days in August and the Great White North Pumpkin Fair the first Saturday in October.


Overnight accommodation and dining are available in most of the towns and B&Bs are found throughout the area. Campgrounds include Smoky Lake, Hanmore, Mons, Bellis, Kaduk and Bonnie Lakes, Métis Crossing, Pine Creek Park and Garner Lake Provincial Park.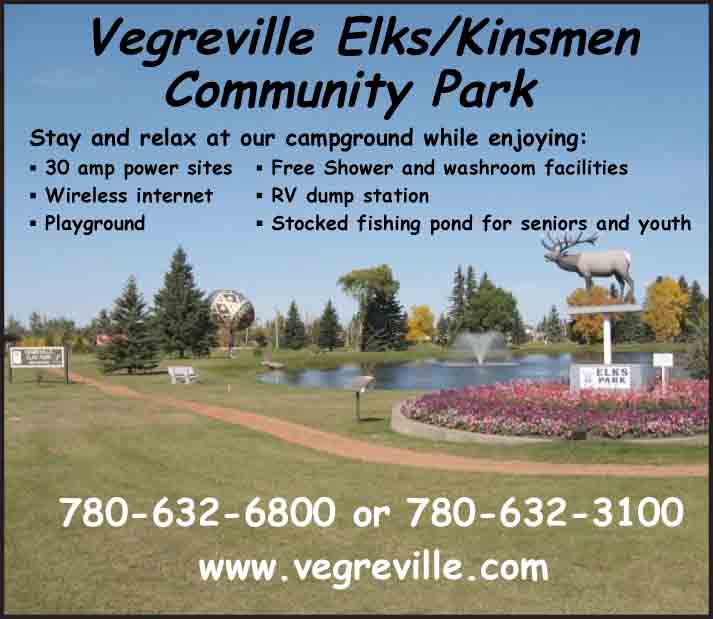 Smoky Lake County
Business Directory
Travel Services
Alberta SW

© 2023 Travel Guide. All rights reserved. No part of this site may be reproduced without our written permission.