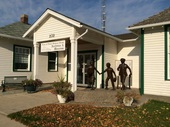 Location: On Highway 23, midway (one hour) between Lethbridge and Calgary. Population: 1,917. Visitor Information: Vulcan Tourism and Trek Station, 115 Centre Street East, Vulcan, AB T0L 2B0; Phone: (403) 485-2994; Email: info@vulcantourism.com; Website: www.vulcantourism.com


Although Vulcan was named by a railway surveyor in 1910 after the Roman god of fire, with original streets designating other gods and goddesses of the classical world, the town's name has inspired tourism interest for many years because it is also the same as Spock's home world in Star Trek. Capitalizing on this coincidence, Vulcan has built a wonderful 3000-square foot Star Trek–themed tourist station, which in addition to providing tourism information about the area, also has a large display of Star Trek memorabilia and offers unique photo opportunities in costume on the starship bridge with life-size character cutouts. The Galaxy Gift Shop carries a fun array of collectibles, including Spock ears. Nearby, a 31-foot long replica of the Starship Enterprise from Star Trek V, mounted on a pedestal with greeting plaques in English, Klingon and Vulcan is a must see for any Star Trek fan. Downtown, check out Spock/Leonard Nimoy's bronze bust and handprint memorial, and the many fun space-themed murals and signs. Vulcan holds an annual Spock Days festival in June and the deluxe Sci-fi convention Vul-Con in July, attracting hundreds of fans from around the world (as well as Star Trek actors and authors).


The town also hosts the annual Tinman Triathlon at the beginning of June, a sprint-distance triathlon with nearly 1,000 participants. The Vulcan Show N Shine, Demo Derby and Lawn Mower Races and a Fly-in Breakfast are held in July and the Sid Hartung Rodeo is in August.


Visitors also enjoy the town's historical site District Museum, leisurely 18-hole golf course, paved walking path, skateboard park, public pool/water park complex, Canada's first solar park, and farmer's market set in an agricultural paradise. Endless opportunities for great fishing, camping (Vulcan has three campgrounds within the town limits), water-based recreation, geocaching and bird watching abound throughout the county.


At the height of the Second World War, Vulcan housed more than 2,500 Royal Air Force pilots from Canada, UK, Australia and New Zealand. Seven hangers still remain, representing one of the largest RCAF flight lines still in existence. Wartime aircraft and other artifacts provide for impressive displays at the Vulcan Aerodrome RCAF Monument and Airport.


Experience a train journey through some of southern Alberta's diverse landscapes on Aspen Crossing Train Tours, a heritage railway offering a dozen different themed excursions. Most include food, musical entertainment and a train robbery to round out the fun. It is also home to The Polar Express™ Train Ride, recreating that magical journey to the North Pole, glam-ping caboose cabins and other amenities.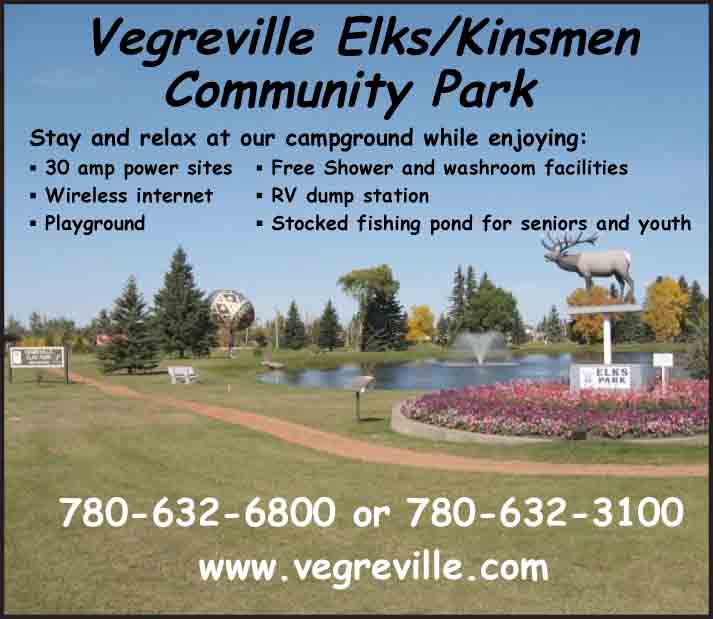 Vulcan
Business Directory
Travel Services
Alberta SW

© 2023 Travel Guide. All rights reserved. No part of this site may be reproduced without our written permission.