Location: 30 minute drive east of the city of Edmonton, serviced by Highways 14 and 36. Population: 5700. Visitor Information Website: beaver.ab.ca


The relaxed, pastoral setting of Beaver County offers small town charm, cultural and natural attractions, and a wide variety of recreational pursuits. Visitors can enjoy an ag-tourism adventure with the popular June driving route event "Experience the Bounty in Beaver County" sampling fresh produce, meeting local folks and soaking up a bit of history. The county also boasts outdoor and year-round indoor paintball playing fields, shooting ranges and three golf courses, including an 18-hole championship course at Coal Creek Golf Resort located on the original Dodds Coal Mine site. Explore numerous farmer's markets, specialty farm stores and greenhouses, art galleries and guilds, or take in an old time music festival, performing arts engagement and the annual Kinsella Bullarama in July.

The towns of Viking, Tofield, Holden and the municipal centre of Ryley provide great dining choices and comfortable lodging. In addition to several campgrounds located in or near the towns, full-service camping is available at Black Nugget Lake Park south of Hwy 14 between Tofield and Ryley, and at Camp Lake Park east of Viking between Kinsella and Innisfree. Museums include the Viking Historical Museum, Ryley Museum, Holden Historical Society Museum and Beaverhill Lake Nature Center and Museum.

Located northeast of Tofield, Beaverhill Lake is a federally recognized bird sanctuary, also identified as an "important bird area of global significance" because of the thousands of shorebirds and waterfowl that migrate through the area. The Nature Center features wildlife displays, self-guided walks and gift shop. Cooking Lake-Blackfoot Provincial Recreation Area borders Beaver County to the northwest, providing opportunities for backcountry hiking, biking, canoeing, kayaking, horseback riding, cross-country skiing, snowmobiling, ice skating and dog sledding. Ministik Lake Game Bird Sanctuary was Alberta's first provincial bird sanctuary, with trails through a mix of lakes, wetlands and upland forest for walking, riding and snowmobiling. A few miles southeast of Viking, the Ribstones is a rare and ancient aboriginal ceremonial site of carved quartzite boulders.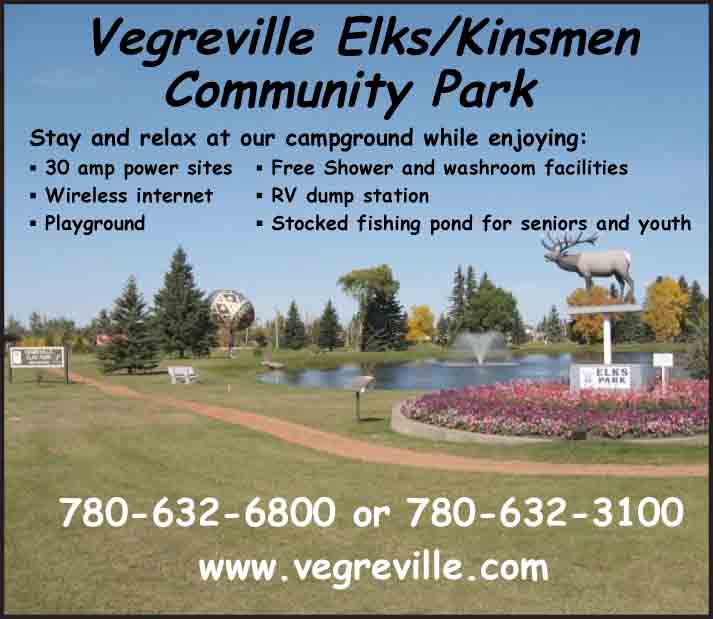 Beaver County
Business Directory
Travel Services
Alberta SW

© 2023 Travel Guide. All rights reserved. No part of this site may be reproduced without our written permission.