One of the Province's premiere traveling adventures, this dinosaur-specific route covers all the highlights. Starting at Calgary, head north on Hwy 2 to Crossfield, then east on Hwy 72 (which becomes Hwy 9). Be sure to stop at Horseshoe Canyon, Canada's mini Grand Canyon, a picturesque pocket of badlands cutting through the prairie exposing more than 70 million years of natural history. Branching south from Hwy 9, Secondary Road 840 leads to the charming little town of Rosebud, famous for lively dinner theatre performance and fine arts community.


Continue along Hwy 9 to Drumheller where the Dinosaur Trail begins. Heading out on North Dinosaur Trail, just six kilometres west of Drumheller, the Royal Tyrrell Museum of Paleontology is arguably the finest dinosaur museum in the world, with more than 140,000 specimens.


Continuing west on North Dinosaur Trail (Hwy 838) along the Red Deer River, the road climbs steeply out of the valley onto the prairie benchland. Stop at Horsethief Canyon Lookout for spectacular views of the badlands, then cross the Red Deer on the Bleriot Ferry, one of the few remaining cable ferries in Alberta. The South Dinosaur Trail continues to Orkney Hill Lookout for panoramic views of the Badlands.


Head east of Drumheller on Hoodoo Drive Trail (Hwy 10) named for the weirdly shaped rock formations that look like huge petrified mushrooms. A short side trip along Secondary Road 10X crosses 11 one-way bridges en-route to the quaint settlement of Wayne. East Coulee was once a thriving community of over 4,000 people whose history is displayed in the "Big" School Museum. Two miles further east, the Atlas Coal Mine National Historic Site is the most complete mining museum in Canada.


Head south on Hwy 56, east on Hwy 1 and slightly north on Hwy 36 to Dinosaur Provincial Park, for guided walks and popular badlands bus tours through this UNESCO World Heritage Site with numerous bonebeds rivaled only by sites in China's Gobi Desert,


Western Alberta is also a dinosaur hotspot. After visiting the Grande Prairie Museum in the heart of Peace River Country, explore the ancient bonebeds and nearby provincial parks in the area. Twenty kilometres west of Grande Prairie, the Philip J. Currie Dinosaur Museum is a newly opened, world-class facility.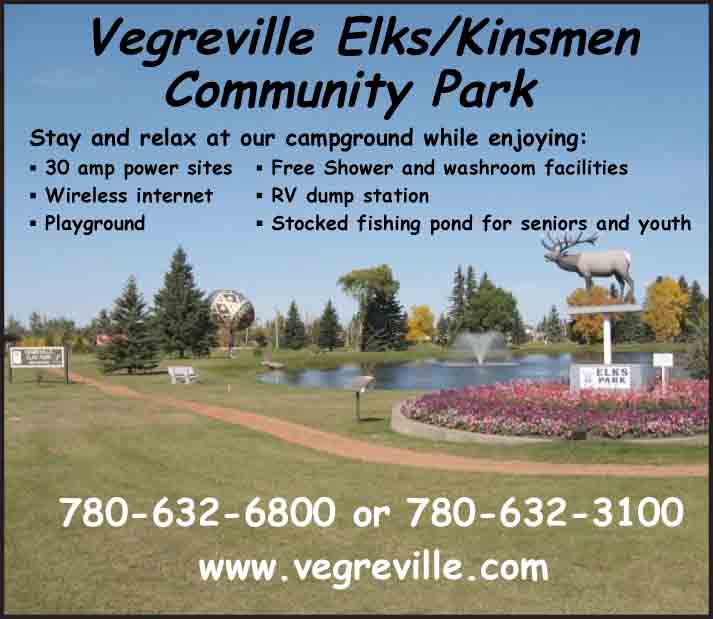 Badlands/Dinosaur Trail
Business Directory
Travel Services
Alberta SW

© 2023 Travel Guide. All rights reserved. No part of this site may be reproduced without our written permission.